Relax. Refresh. Reconnect. Reimagine.
Enhance your mind, body, and spirit at Honor's Haven
We offer individual wellness escapes, as well as retreats specifically designed for groups and teams
Restore your spirits and rekindle your energies in a stunning natural setting with our relaxing and refreshing Well-Being Stay, Wellness Getaways and transformative Signature Retreats thoughtfully designed by wellness experts. In addition to our individual offerings, we also offer wellness retreats and meetings for groups who value learning, sustainability, and health.
Our welcoming and inclusive experiences include yoga, qigong, hiking, ziplining, and new outdoor adventures. Take time for yourself in our spa, fitness center, and indoor and outdoor pools. Or bask in harmony with nature as you meditate in the Kiva Garden, walk the labyrinth garden, and explore the mountain trails on your own.
At Honor's Haven Retreat & Conference, we believe that effective teamwork is crucial to the success of any organization. Our tailored team building programs, set amidst the tranquil Catskill Mountains, encourage groups to develop communication skills, build trust, and foster a collaborative culture that drives results.
A beautiful refuge in New York's Hudson Valley region, Honor's Haven is nestled amongst 260 acres of lush gardens and rolling hills, surrounding a freshwater lake at the foot of the Shawangunk Mountain Range.
Dip your toes into wellness, wade in, or dive deep!
Your health and happiness drive all that we do. We offer three levels of stays to help you explore wellness on your terms.
Our basic offering, the Well-Being Stay, includes dinner, breakfast, yoga/qigong classes, and access to our daily wellness activities, trails, amenities, and beautiful grounds. Refresh and rejuvenate physically, mentally, and spiritually with our all-inclusive 3-day, 2-night weekend Wellness Getaways exploring gut health, minimalism, immunity, and outdoor adventures. Immerse yourself in a specific aspect of wellness an wellness expert with decades of experience guides you through a Signature Retreat.
Group Retreats & Meetings with a Wellness Focus
Engage your team at Honor's Haven!
At Honor's Haven, we prioritize the values of learning, sustainability, and health and wellness. If your team shares these core values, then Honor's Haven is the perfect venue to transform your organization. Our team has years of expertise working with groups just like yours — financial, medical/science, non-profits, government, and schools and universities — by helping them connect and gel as a team, become more productive, boost their creativity, and enhance their leadership skills.
Transform Your Team, Transform Your Results:
Discover Effective Collaboration with Tailored Team Building Programs!
Honor's Haven Retreat & Conference takes a holistic approach to team building, recognizing that effective collaboration requires more than just completing tasks. Our expert facilitators design programs that cater to each group's unique needs, incorporating activities that promote communication, trust, and problem-solving. Set amidst the picturesque Catskill Mountains, our team building programs offer a rejuvenating and transformative experience for all participants.
Wellness and Spa Services
The Catskills Spa & Fitness & Earthmind Wellness Center
The spa at Honor's Haven offers massage, aromatherapy, hot stone, and reflexology services to rejuvenate you, while our team of experienced healers incorporate energy healing, life coaching, intuitive healing, acupressure, and nature meditation to restore the physical body, but also heal emotional issues, fear, and self-defeating habits.
Our latest news
Embrace Our Values: Education, Sustainability, and Health & Wellness
Honor's Haven is now offering special rates for group retreats aligned with our values of Education, Sustainability, and Health & Wellness. We believe in fostering a positive impact on individuals, communities, and the environment, and we are excited to collaborate with organizations that share the same values.

Learn more about our commitment to creating memorable and transformative retreats for groups.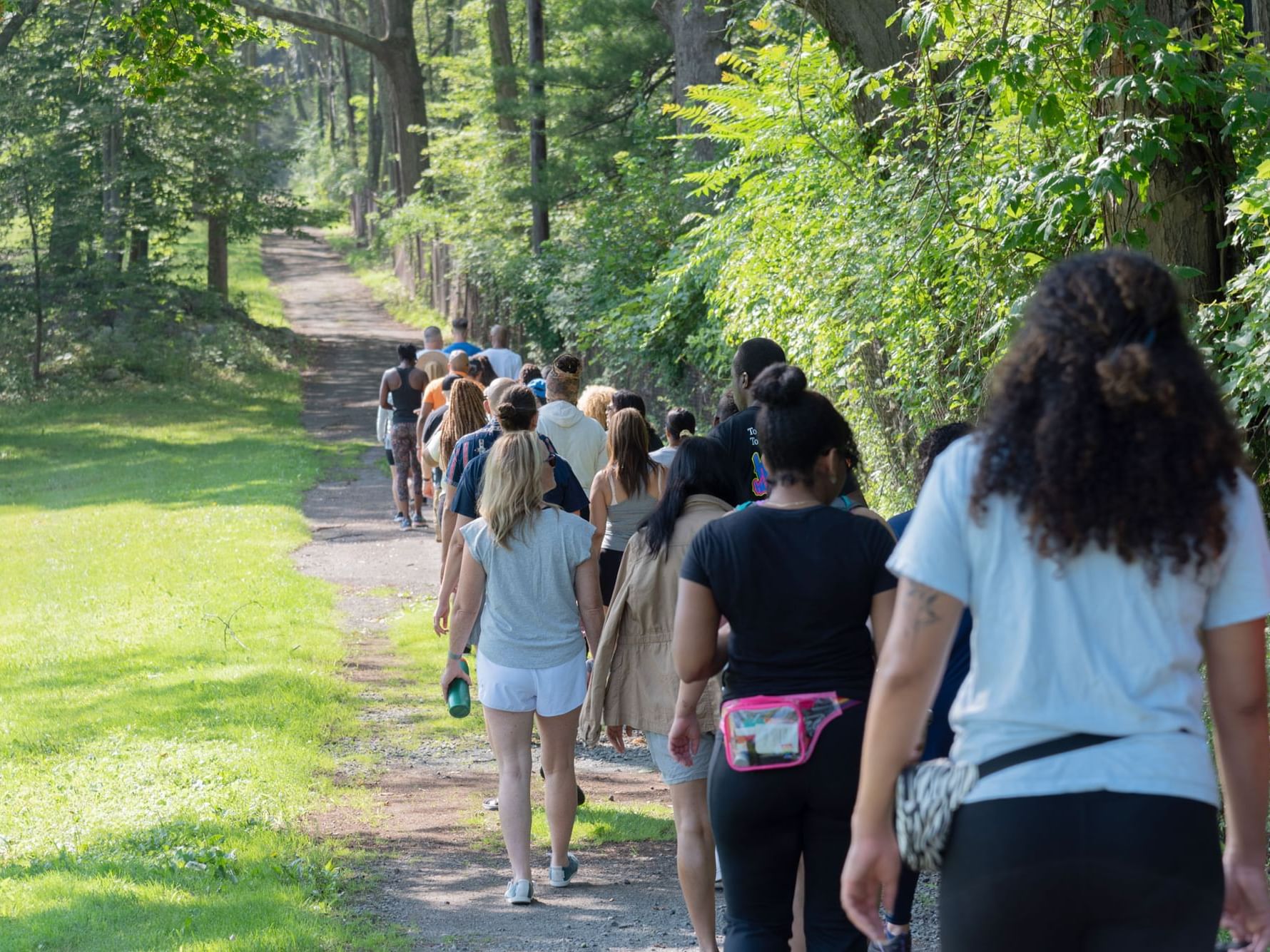 Special Events
More than just a place to gather, Honor's Haven offers an inspiring setting for wedding, birthday parties, holiday celebrations, banquets and more. Surrounded by rolling hills and scenic woodlands, our adaptable and creative spaces accommodate groups of all sizes. Whether you're hosting a casual cocktail reception, a tented party by the lake or a formal gala with dinner and dancing in our grand Pacific Ballroom, our planning team will design an event where every detail matches your vision.