Embrace Our Values: Education, Sustainability, and Health & Wellness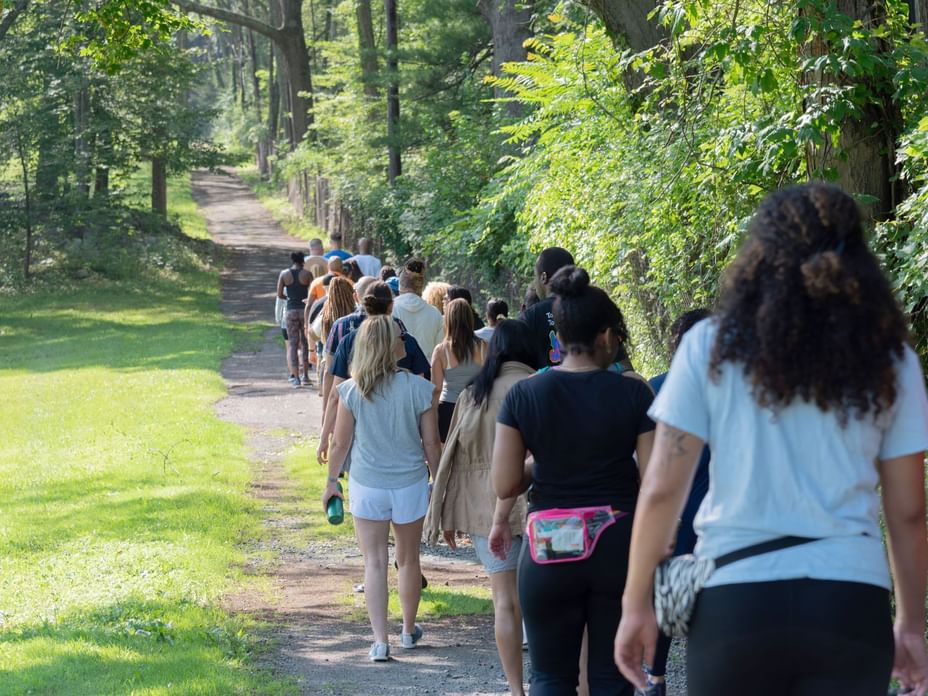 Ellenville, NY—At Honor's Haven, we prioritize the values of education, sustainability, and health and wellness. Whether your organization actively promotes these areas, or you seek a retreat focused on these aspects, we are pleased to offer privileged partner rates. We believe in fostering a positive impact on individuals, communities, and the environment, and we are excited to collaborate with organizations that share the same values.

Honor's Haven can empower your organization by helping them connect and gel as a team, become more productive, boost their creativity, and enhance their leadership skills.
Discover the Perfect Venue for your Transformative Corporate Retreat
Unwind in a Serene Resort
Setting Immerse yourself in the tranquility of nature with our picturesque forests, sprawling lawns, and serene lake. Our retreat center provides an idyllic backdrop for relaxation, rejuvenation, and team bonding.

Tailored to Corporate Retreats
Honor's Haven understands the unique needs of schools, government agencies, non-profits, and businesses, we are optimized to cater to their specific requirements.

Comprehensive Amenities and Engaging Activities
We offer a range of supportive amenities to enhance your retreat experience, including well-equipped meeting rooms and comfortable accommodations. Additionally, we provide a variety of engaging activities, such as team-building exercises, outdoor adventures, and wellness programs, to foster collaboration, personal growth, and overall well-being.

Cost-Saving Quality Packages
We understand the importance of budget considerations for corporate retreats. Our cost-saving packages are designed to offer exceptional value, allowing you to make the most of your retreat while staying within budget.

To learn more about our wellness focused group offerings and exclusive partner rates, please call 845-210-3114. (RFP: salesadmin@honorshaven.com)