Meet & Connect
An Ideal Upstate Destination for Your Group Gathering
Planning a Conference or Meeting……or a Group Getaway? We can accommodate large and small events, indoor and outside, and at any time of the year. Our location, perfectly situated between New York City and Albany, makes Honor's Haven Retreat & Conference an ideal Upstate destination, combining the views, versatility and services not easily found in most metropolitan facilities. The rolling hills and scenic woodlands of our Hudson Valley surroundings inspire guests in a way that no other meeting venues can. Yes, it's work, but we like to think of it as more of a working vacation – where goals are met and the spirits are reinvigorated.
We will make it effortless
At Honor's Haven Retreat & Conference, we provide professional staff support to help you organize your event. Versatility and flexibility are key to our philosophy of event planning. When you meet with our team, we'll discuss your vision for your event and for your attendees' experience. We know how important the setup of a room can be, from the seating to food and beverage to audio visual. Your guests and attendees must have a quality experience. That's always our priority in our event services.
Meeting and Events
Facilities include
48,608 sqft. meeting space, 17,279 sqft. exhibit center and 19 meeting rooms
6,000 sqft. dining room with a wide-sweeping view of the mountains and gardens
Lakeside special event tent with outdoor banquet capacity for up to 200 guests
High-speed internet access throughout the meeting facilities and public areas
Standard audio-visual package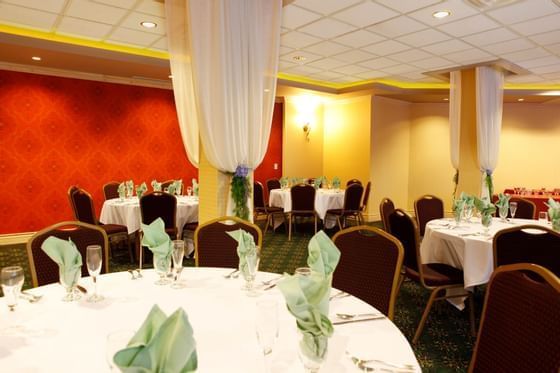 Meeting Space
Committed to providing you with the best experience possible, Honor's Haven offers 48,608 square feet of conference space with amenities, views and versatility that are unsurpassed in the area.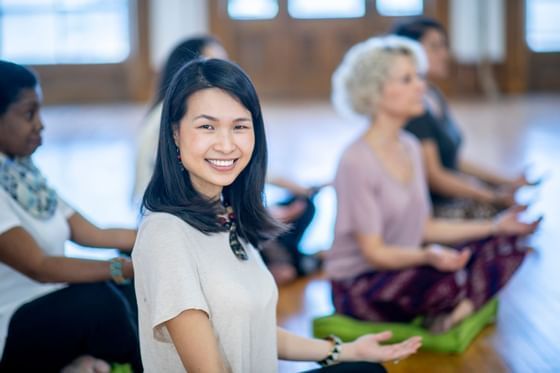 Event Enhancements
To support you, deepen your retreat/meeting experience and achieve your goals, Honor's Haven offers encouraging programs and activities that you can fit into your agenda and itinerary.
For a Free Consultation,
please contact our Group Sales Office