Team Building & Challenge Activities
Learn How to Work Together, Overcome Challenges and Achieve More
Our team-building programs and services are carefully designed and organized both with the goals of individuals and groups in mind. Experience a subtle mixture and balance of fun, challenge, comfort, nurture and break-through in our programs. Programs are offered mostly outdoors. Each program gives participants an opportunity to experience the fresh outdoor space and increase their comfort level in connection with nature.
Workshops
Our workshop programs explore teamwork, cooperation, trust, relationships, communication, failure and success in an emotionally and physically safe environment. Facilitators encourage groups to evaluate how they work together and emphasize the importance of a cooperative, supportive atmosphere that involves all. We hope to urge groups to discover new models for coming together and responding to each other's needs in the process of progressing toward a common goal.
Team-Building Packages
Honor's Haven offers special packages for groups. These uniquely differentiated options best serve your group's needs and goals. All packages include team-building games, rope courses, guided hiking and wellness classes.
Supportive Amenities
& Services
Experiences in all activities will be enhanced by supportive amenities and services such as special dining, spa and wellness classes optimized for the team's purposes. These amenities and services will help the group relax, nurturing their bodies as well as their minds, to focus on the programs comfortably and to get the maximum benefits intended.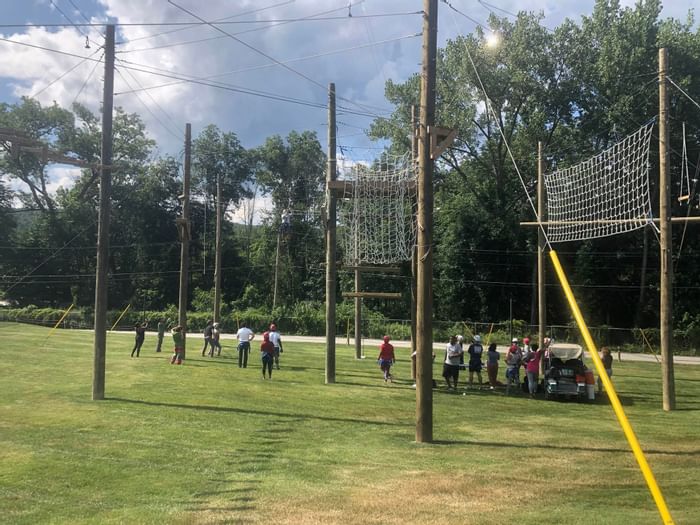 Our outdoor team building facilities include a ropes course, climbing tower and zip line. Use these facilities for personal adventure and group bonding.
Learn more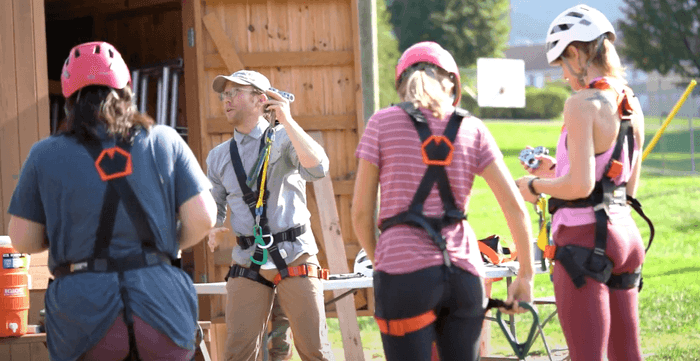 All staff are certified to facilitate outdoor challenge activities. We work with leading organizations and professionals for staff training and certification.
Learn more
For a Free Consultation,
please contact our Group Sales Office