Team Building Packages
We Customize Programs to Reach Your Specific Team Goals
Honor's Haven offers special packages for groups. These uniquely differentiated options best serve your group's needs and goals. All packages include team-building games, rope courses, guided hiking and wellness classes. The details such as subjects, intensity and length are all customizable. Below are the featured group packages.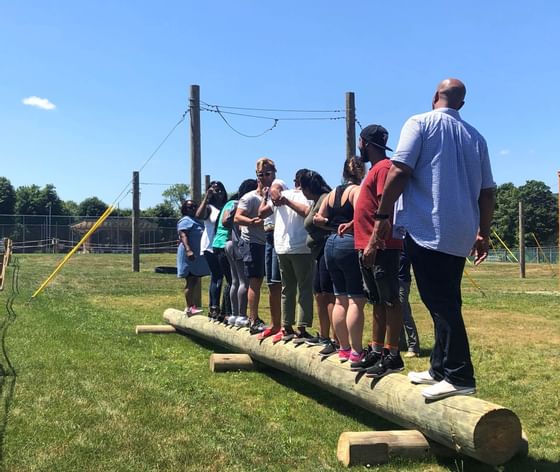 COACH AND STAFF TEAM-BUILDING WORKSHOP
Our coaching workshop is for all devoted coaches of any level. Coaches will acquire strategic practices and principles on how to develop inner athletes, build team chemistry and encourage behavioral awareness of one's attitude and habits.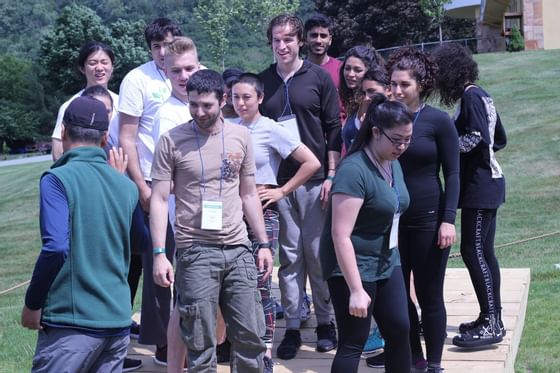 COLLEGE ATHLETE TEAM BUILDING WORKSHOP
As you may know, team chemistry is vital in building a caliber of champions. We customize and facilitate athletic team-building workshops that provide players and coaches the intuition and strategic practices for developing a championship team.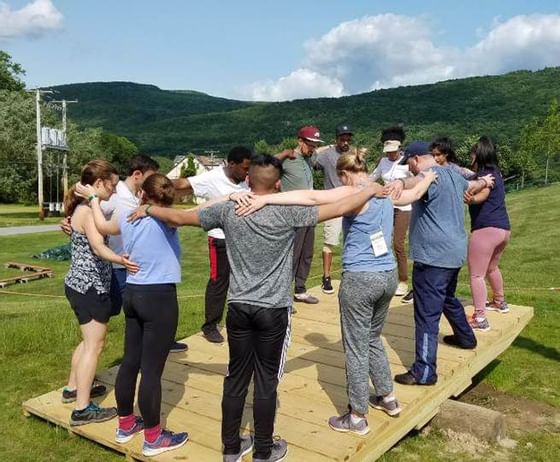 SCHOOL FACULTY RETREAT
This package provides tools, guidelines and learning experiences for teachers to develop their leadership skills. Through practices in mindfulness, responsible risk-taking and group problem-solving, teachers will acquire insightful learning that will deepen their capacity for bringing out the best from their students.
FELLOWSHIP RETREAT PACKAGE
By increasing focus and teamwork, this package helps you to deepen your group experience and accomplish your ecclesiastical goals. The leadership and team-building elements will help develop a strong fellowship in your group to work together for your shared vision.
EXECUTIVE RETREAT
The executive's role requires mental clarity, a flexible and adaptive mindset, maintained focus, gut-level insight and supportive energy. Our Executive Retreat program helps you to tap into a greater capacity to use your body and brain for making optimal decisions while leading the change needed with sustained peak vitality and focus.
GOVERNMENT/ASSOCIATION RETREAT
This purpose-driven mission is about unity and egoless leadership. In order to progress and sustain gains, members must step out of their own way and alongside their team. Team-building activities develop analytic thinking while enhancing cooperation with your base. With the use of hands-on activities and coaching, our team customizes your program to help members unify and drive home goals.
For a Free Consultation,
please contact our Group Sales Office: