Wellness Classes
Increase Your Vitality, Serenity & Resilience
Our Wellness Classes are a combination of Energy Yoga, Healing Tai-Chi, Breathing & Meditation. Each class is designed to awaken the body's sensitivity. You will increase your power of total concentration and awareness of the more delicate energies moving in the body. You will also stretch your brain's circuitry to become flexible and activate increased communication of brain cells (neurons) maximizing Mind/Body connections and natural healing potentials.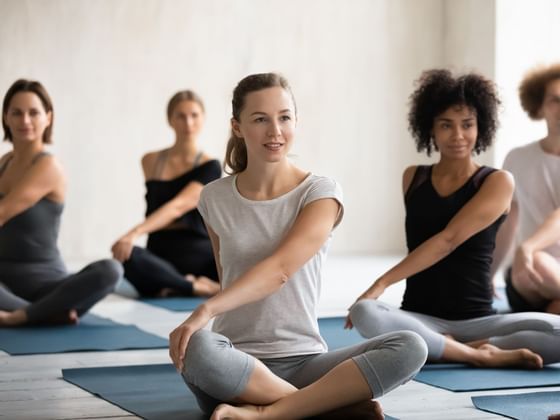 Energy Yoga
Energy Yoga is a modern adaptation of the ancient Eastern energy-mindfulness practices. It utilizes the vital life energy (Chi) that travels throughout the body. Through vibration, free movement, deep stretching, and focused breathing, practitioners learn to utilize the subtle energy to reduce stress and anxiety and enhance the positive state of mind.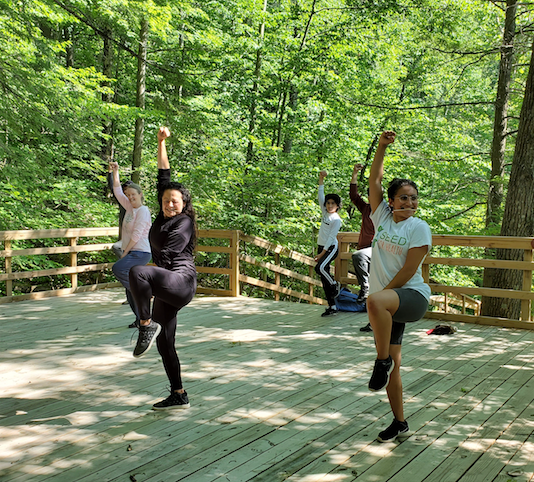 Healing Qigong
Healing Qigong trains muscles, breath, and the mind, creating one of the most comprehensive exercise and self-training systems in existence. Studies have also shown that regular Qigong practice yields incredible healing results, particularly for those suffering from sleep disorders, neuro-muscular complications, spinal misalignment, joint pain and muscular dystrophy.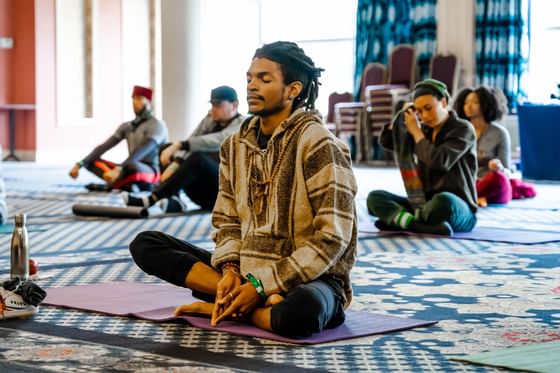 Guided Meditation
Meditation slows down brain wave activity and subdues stress. It will remove stress and replace it with a dose of inner peace. Moreover, the meditation practice will give the power to observe one's self, helps to make healthier choices leading toward lasting changes in lifestyle and mindset. Learn ageless wisdom of mindfulness with lasting benefits.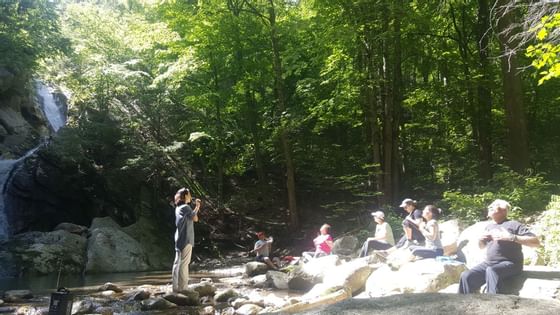 Guided Outdoor Meditation
Guided meditation at well-prepared mediation sites: waterfalls, Mago tree, and 120 steps. Each site has unique features and inspiration. Session inspires focus, clarity, reflection and positive energy. Can also be used as a supportive activity for other course or activity.
Regular Wellness Class Schedule
To support our guests' experience of well-being during their stay, we offer wellness classes for all our guests. For current class schedule, please ask our front desk staff.
| TIME | MON | TUE | WED | THU | FRI | SAT | SUN |
| --- | --- | --- | --- | --- | --- | --- | --- |
| 9:30am - 10:30am | Guided Nature Walk | Guided Nature Walk | Guided Nature Walk | Guided Nature Walk | Guided Nature Walk | Guided Nature Walk | Guided Nature Walk |
| 7:30pm - 8:30pm | Wellness Class | Wellness Class | Wellness Class | Wellness Class | Wellness Class | Wellness Class | Wellness Class |
Private Group Wellness Classes are available on request. Fees will apply.
Please ask our front desk staff or call our wellenss department at 845-210-3144.