Take an Autumn Wellness Retreat in the Catskills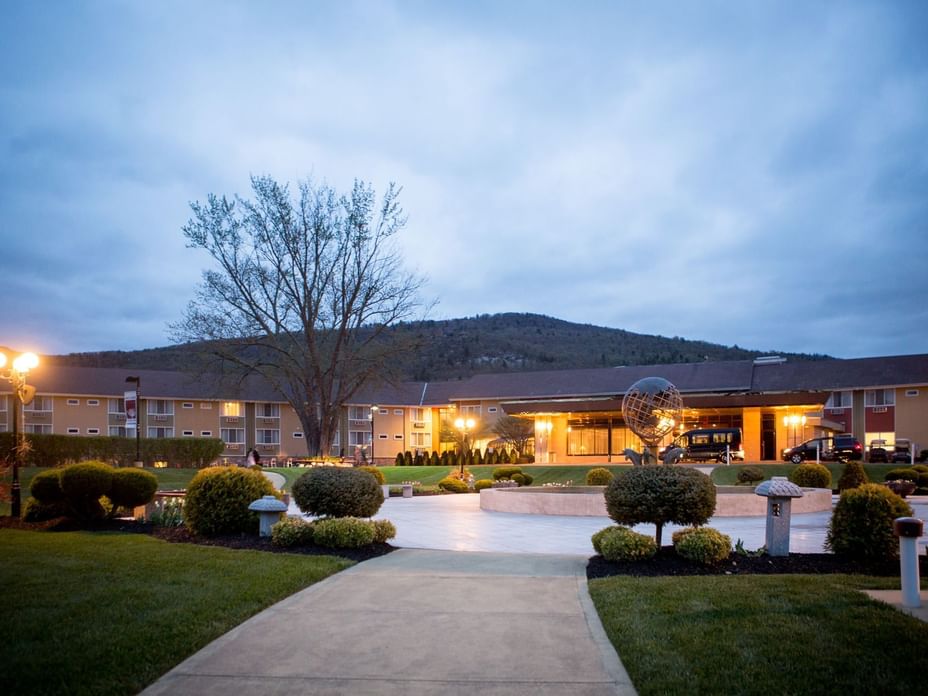 Have you ever dreamed of finding an ideal escape from the world? Of going to a place that is relaxing, serene, comforting and restful? Your spiritual, mental and physical needs are so important. Maybe you have never found your perfect escape. Maybe it's just been too long since your last adventure. There is nothing quite like a luxurious getaway at a spa to lift your spirits, comfort your body, increase your energy and soothe your mind. Your fantasy retreat is waiting for you in the Catskills at Honor's Haven Resort & Spa.
The Catskills
You will find the Catskill Mountains to the southeast of New York state. People come from all over the world to see the Catskill Forest Preserve filled with sensational trails for hiking and a rich variety of wildlife. The sensational ski resorts include Belleayre Mountain and Hunter Mountain. You will discover several fascinating sites along the Hudson River School Art Trail. The National Historic Site for Thomas Cole is located right in Catskill Village. The landscape painters of the nineteenth century received much of their inspiration from gorgeous sites such as Sunset Rock and Kaaterskill Falls.
The Catskills are only a few hours drive from New York City. This is a peaceful world filled with leafy and cool forests, winding rivers, towering mountain summits, deep lakes and vibrant downtowns. There are even sparkling swimming holes, secret waterfalls and serene retreats in the Catskills. In 1969, the world-famous Woodstock Music Festival took place in the Catskills. This lush area has become an important part of American culture. Numerous films have also been set in the Catskills. Works of art from the nineteenth century including paintings from the Hudson River School have been painted here.
New York City vacationers have come to the Catskills for an escape throughout the mid-twentieth century. A lot of young, unknown stand-up comedians have made a name for themselves ar one of the many large resorts in the area. This is where they honed their crafts. The Catskills have always drawn writers, musicians and artists. This is especially true of the towns Woodstock and Phonecia. The reason the Haven Resort & Spa is such an incredible escape is as much due to the Catskills as the spa itself.
The Haven Resort & Spa
You will discover a wide range of delightful activities at the Haven Resort & Spa. You will begin with a lovely welcoming introduction. This is when the schedule for your retreat will be established to guide you towards your personal goals. Some simple relaxation exercises will calm and clear your mind from the feeling of fatigue and the thoughts of the busy life you had when you first arrived. This is the gateway for experiencing true mindfulness.
The labyrinth has been designed beautifully. Imagine walking down the peaceful path until you reach the middle of the circle. This is where you will find a place to sit and a pagoda of completion. Once you have made the journey to the center, you can recover the strength inside of you. This is when you will make your wish. Do not wish for temporary or transient success but for true fulfillment and happiness in your life. This is what retreats in the Catskills are for.
Experience the healing Qigong class and yoga. Gently move your joints and stretch your muscles to enable your energy to flow smoothly through the meridians or energy channels of your body. This will replenish your body and refresh your clarity of mind. Just close your eyes and you will almost feel the energy begin to flow.
You can attend themed wellness workshops to learn effective and simple wellness tools to enable you to have more effectiveness and efficiency both at work and at home. You will learn how to strengthen your core, balance your emotions, boost your immunity, alleviate physical pain, decrease your stress and sharpen your focus. All of this can be accomplished with healing exercises, breathing techniques, dietary guidelines and mindfulness practices. Catskills wellness retreats were created to provide you with an essential escape from the rigors of life.
You will reconnect with your companions and the beauty of nature. You may not be aware that you are connected to the grace, mystery and majesty of nature. Simple techniques of focus and awareness will teach you how to open you mind and heart to the graces and wonders of the world around you.