Catskills R&R Getaway
Relax and Refresh for Serenity, Vitality and Empowerment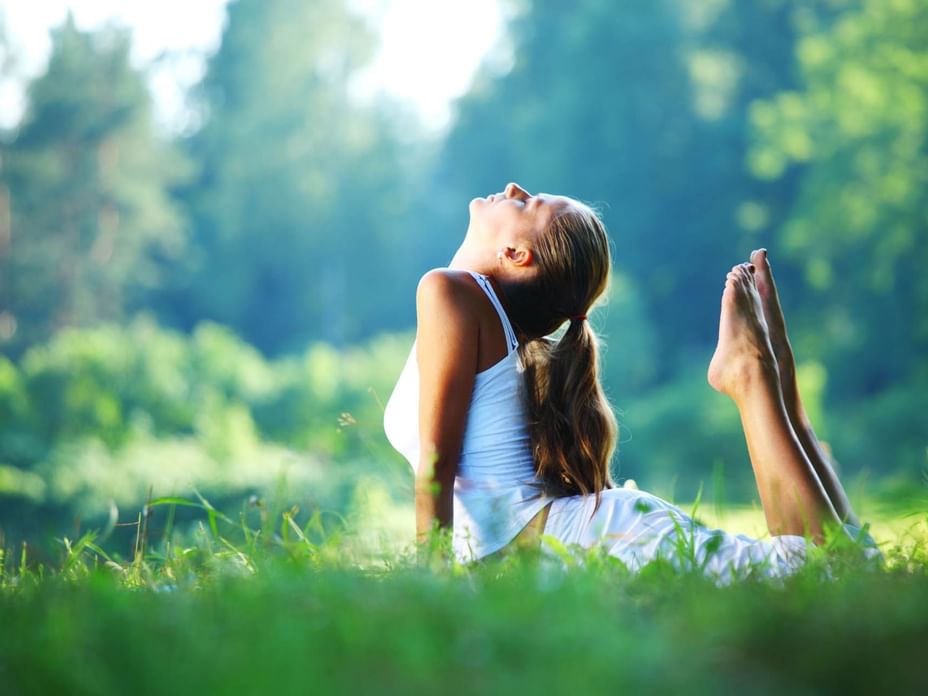 2 Night, 3 Day Retreat
Available all year, WEEKENDS ONLY
*Some weekends unavailable
Discover a transformative 3-day 2-night experience in the beautiful Catskills of New York State. Our R&R Retreat offers guests the complete wellness experience to fully rejuvenate physically, mentally and energetically through daily wellness classes, guided hikes/meditations, a wellness workshop, a meditative walk in our Labyrinth and personal free time for on-site amenities.
Program Outline
Introduction to holistic wellness, meridian exercise, and mindful meditation.

Wellness Workshop: Learning simple and effective wellness tools that can help you work with greater efficiency and effectiveness at home and at work. Learn how to reduce stress, strengthen your core, sharpen your focus, boost your immunity, balance your emotions and alleviate physical pain through breathing techniques, mindfulness practices, and healing exercises.

Energy Yoga & Healing Tai-Chi Classes for deep relaxation

Guided Outdoor Meditations: Reconnect with nature and as well as with your companions. Through simple methods of awareness and focus we can open our hearts and minds to the wonders of the world around us.

Meditative Walk in Labyrinth: Our beautifully designed labyrinth allows you to walk down the path and reach the center of the circle. There you will find a pagoda of completion and a place to sit. With your journey to the center complete, connect with your recovered inner strength and make a wish, beyond any transient & temporary success, for true happiness and fulfillment in your life.*

*This session is seasonal. No session provided during winter.

Program Benefits
Relaxation
Stress reduction
Energy boost
Immune boost
Getaway packages include 3 meals per day.
Rates are per person per stay based on Standard Room accommodations.

FOR MORE INFORMATION, PLEASE CONTACT:
reservations@honorshaven.com
Call 844-469-7829
Download the Printable Itinerary