Individual Services
Individual services are available at regularly scheduled times on weekends and noted otherwise. These activities are accessible to any guest of Honor's Haven.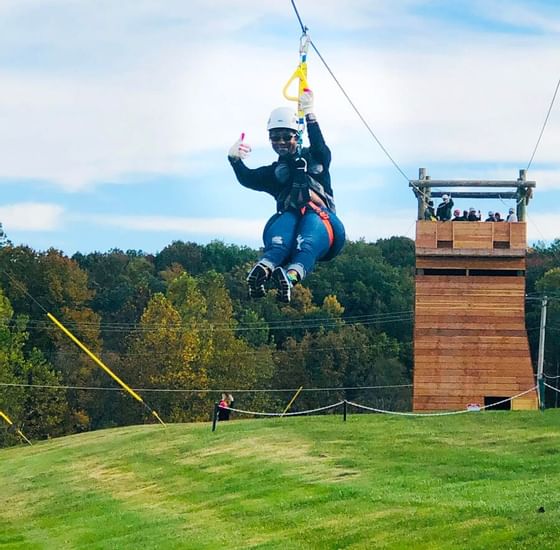 Zip Line
(Up to 2 Rides) $45 per person
From a tower that offers a full view of our entire outdoor facilities, our 600-foot-long zip line sends you down the hill at the exhilarating speed of 35mph. Are you up for the excitement?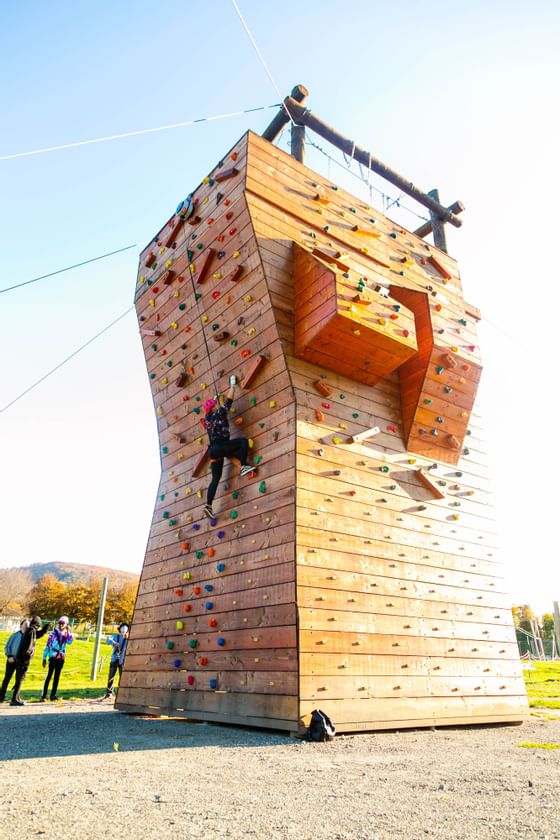 Rock Climbing Wall
(Up to 3 Climbs) $45 per person
Our climbing tower allows a total of 6 different routes on the three sides of the structure. Each is uniquely differentiated to accommodate various levels of challenge and skill. You can choose your own path that fits your skills, strengths, and passions.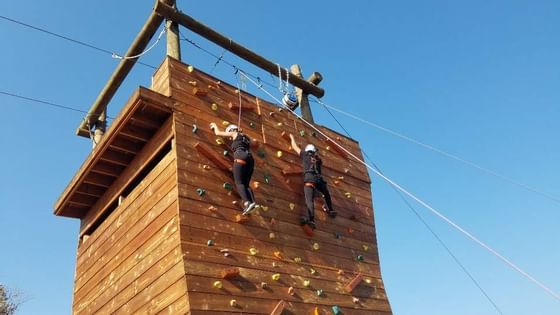 Rock Climbing + Zip Line
(1 Climb + 1 Ride)
Nothing feels sweeter than completing the challenge of reaching the top of our climbing wall followed by the exhilaration zipping down to the ground from it!
Single: $65
Couple: $60 PP
Family (3-5:) $55 PP
Group (6-10): $50 PP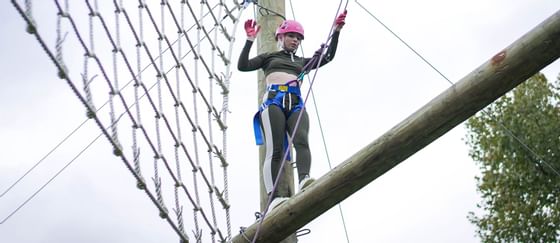 High Ropes Course
( 3 selected High Elements)
Rise above challenges on our high ropes course. With over 16 different elements to tackle, our high ropes course will challenge you, help build your self-confidence, and foster camaraderie all while providing you with plenty of thrills.
Up to 5 people: $95 per person
6-10 people: $85 per person