Custom Retreat Packages
Honor's Haven offers 2-night 3-day custom retreats for Wellness, Team Building, and/or Personal innovation. Basic package includes three main workshop sessions plus an introduction and wrap-up. Sessions can be combined into a hybrid package (like 2 Wellness sessions and 1 Team Building session) for the group's unique goals. Each session lasts 1.5 to 2 hours. Retreats can be extended to more than 3 days to accommodate the group's agenda.
Sample Program Schedule
Day 1
Welcoming & Orientation
Wellness class for relaxation & energy boosting
Program overview
Day 2
Morning: Wellness Workshop (Your choice of)
Afternoon: Team building Activity (Your choice of)
Evening: Camp fire or talent show
Day3
Self-Discovery and personal innovation session
Assuring application, Q & A
Wrap up
Wellness Sessions
Energy Principles: how to maintain optimal energy balance for peak performance.
Power of Mindfulness: Principles and practices of mindfulness and its applications
Health from Within: Develop natural healing capacity within for holistic well being
Stress Management: Learn how to develop your capacity to manage stress
Healthy Eating: Simple yet effective guidelines about what to eat and how to eat
Guided Outdoor Meditation: Practice of meditation to quiet and expand inner space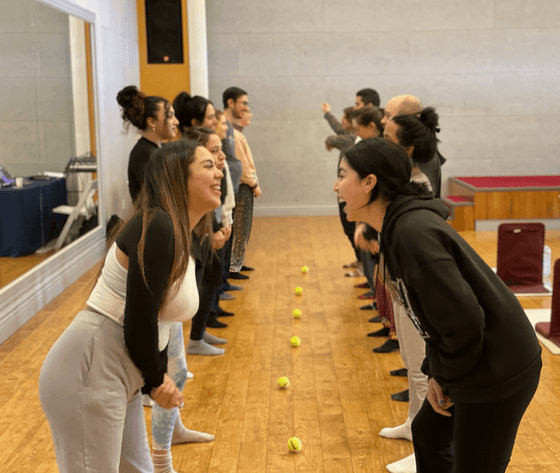 Team-Building Sessions
Outdoor/Indoor Team Games: Ground activities of low- to medial-level challenge to foster team bonding, leadership, communication, and problem-solving
Low Ropes: Low- to medium-level challenge activities on low ropes to foster leadership, trust, and group problem solving with fun
High Ropes: Medium- to high-level challenge activities on high ropes to foster personal breakthroughs, trust, responsible risk-taking, and group problem solving.
Rock Climbing & Zip Lining: Multiple climbs and zip lining for team bonding, overcoming personal challenges, and group celebration.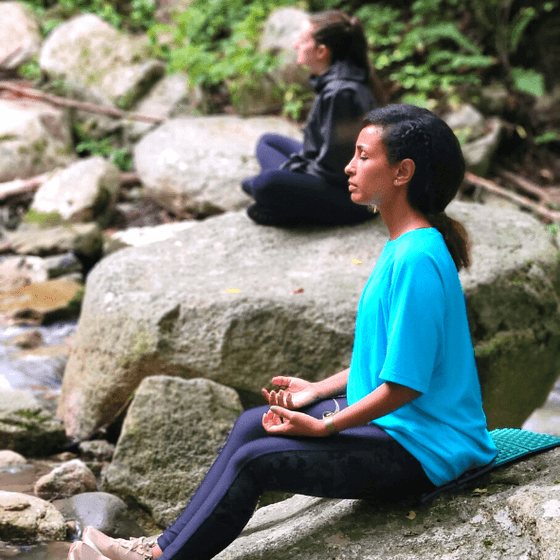 Self-Discovery and Personal Innovation Sessions
Recalibrate Your Mind: Learn how to refresh your mind for clarity and insights
Power of Self-Love: Reconnect with your Self and find your inner strength
Power of Letting Go: Simple practices to free your mind from unwanted thought patterns and traumatic memories
Council Dialogue at Kiva: Guided heart-opening dialogue for trust and confidence