General Dining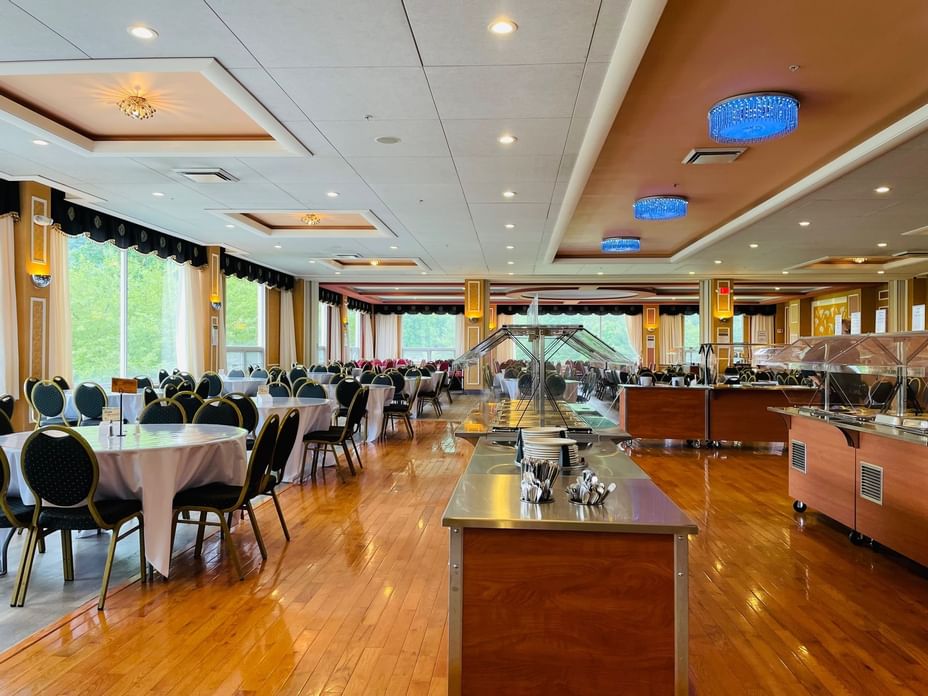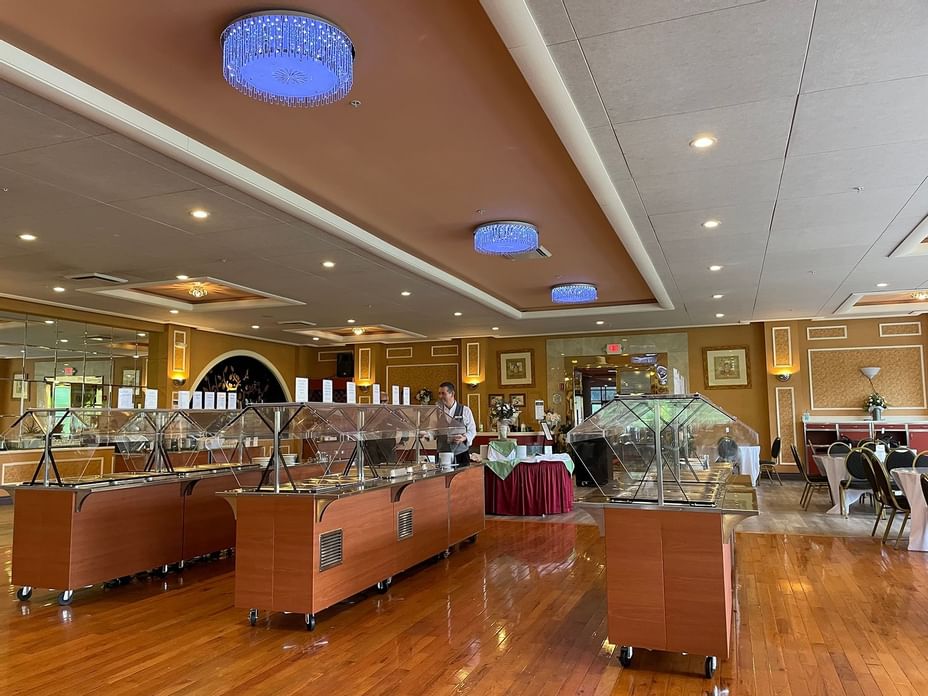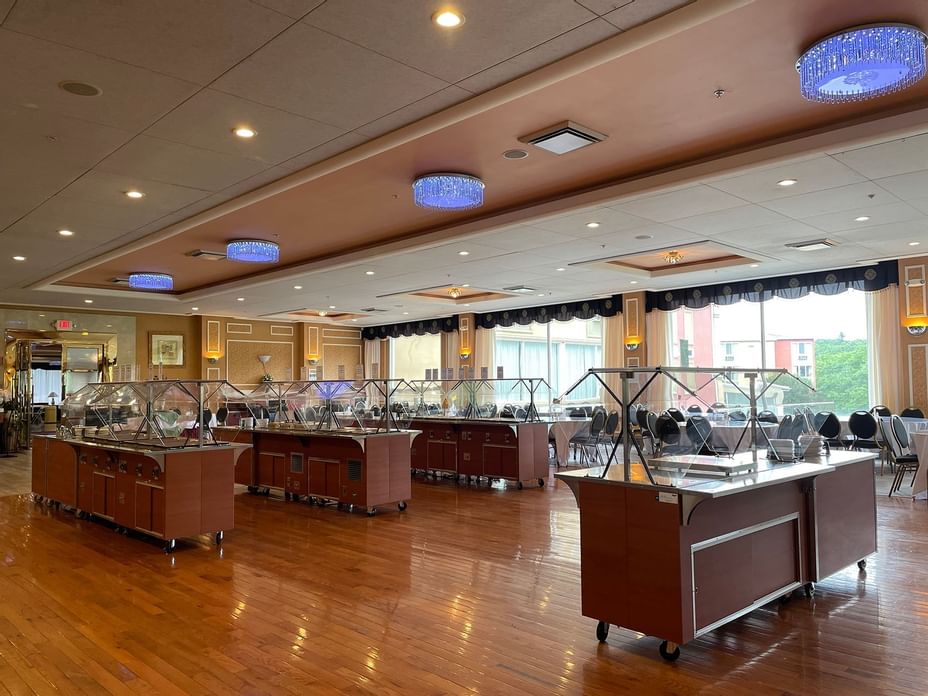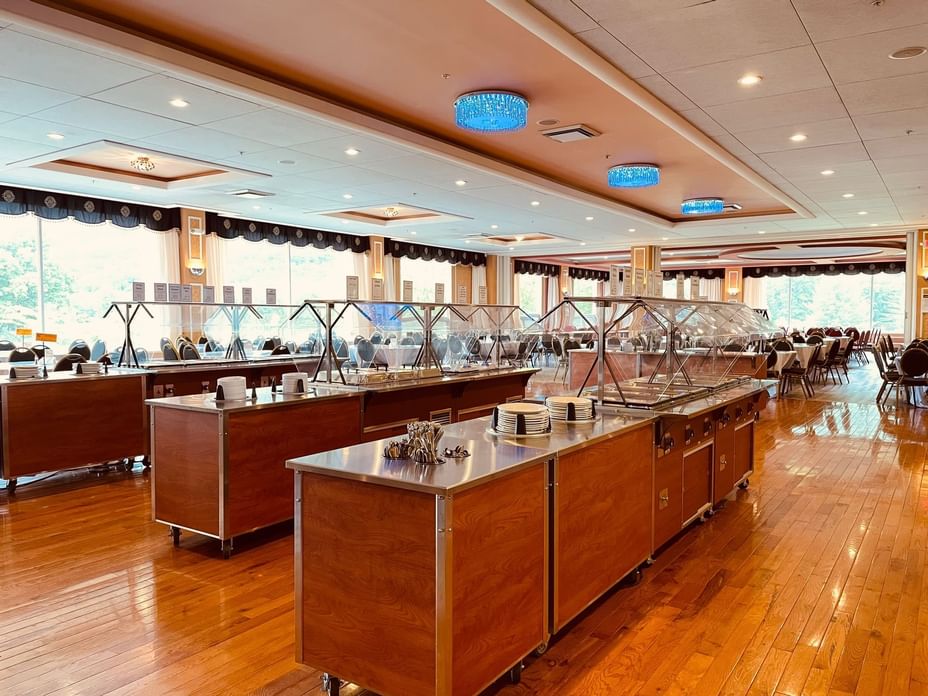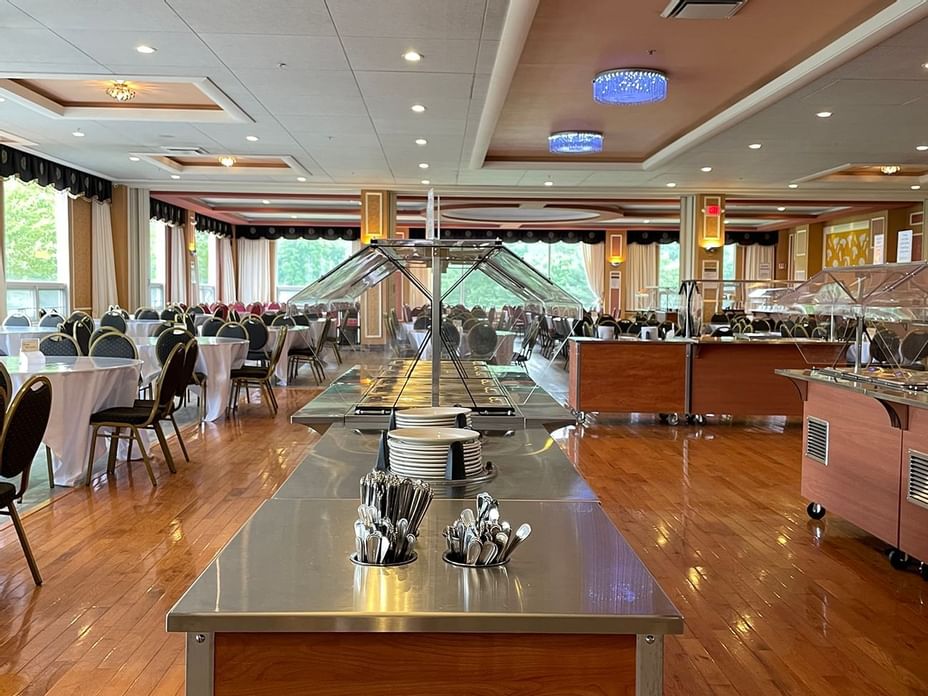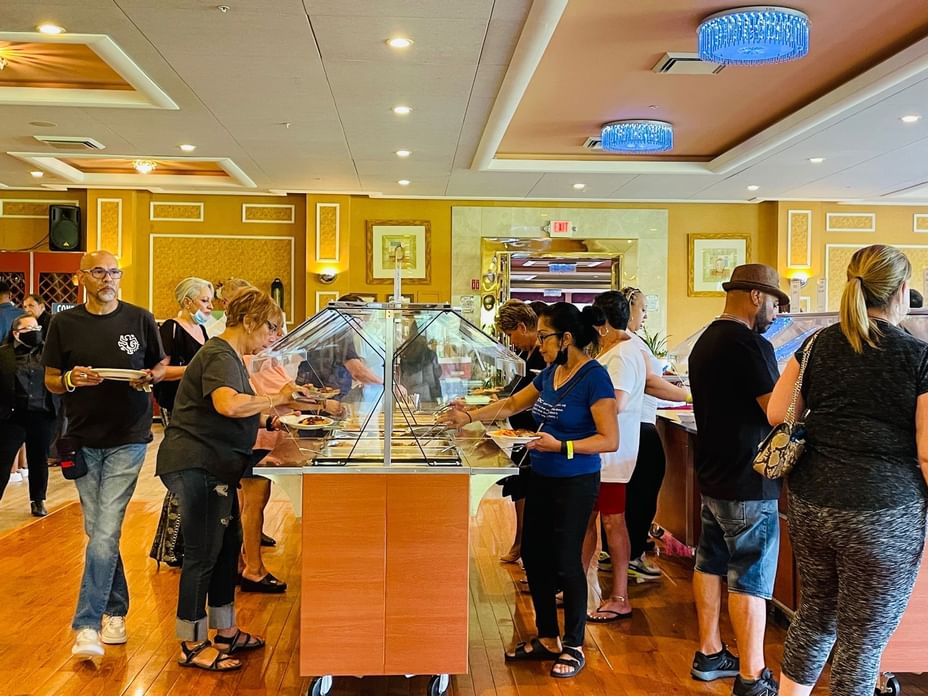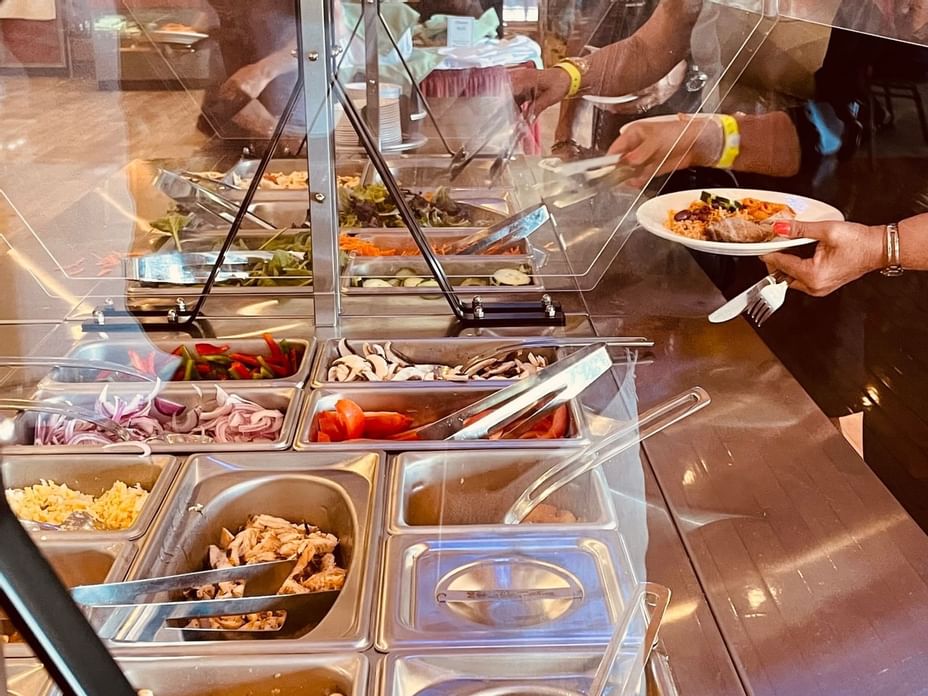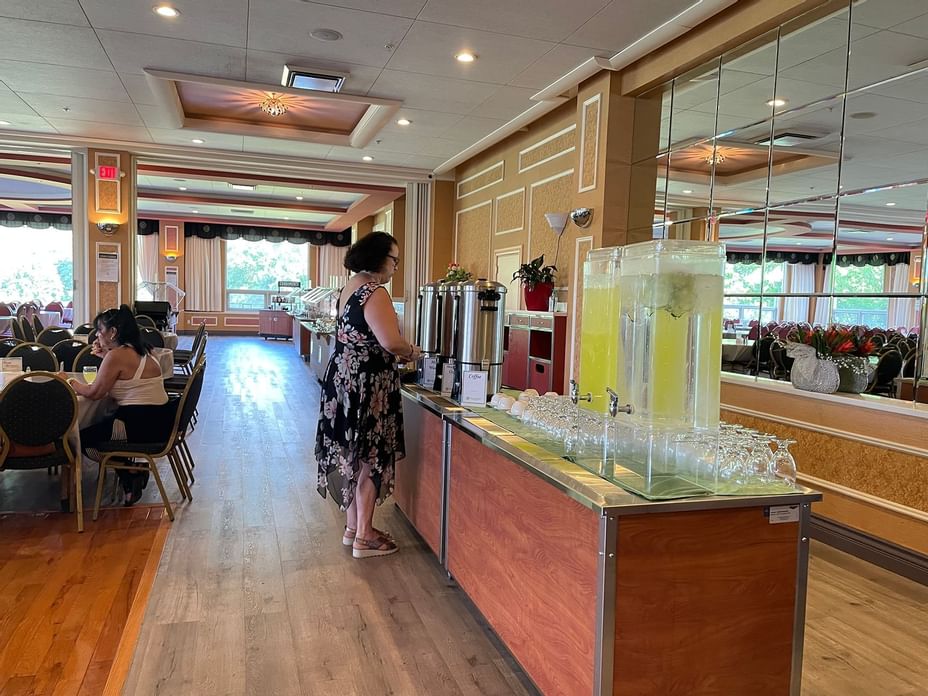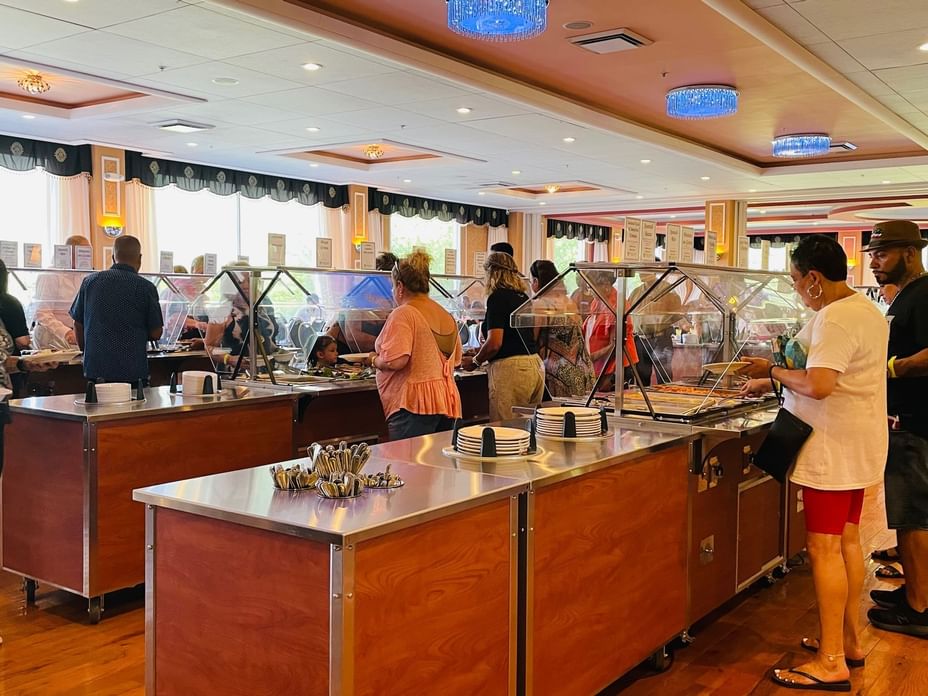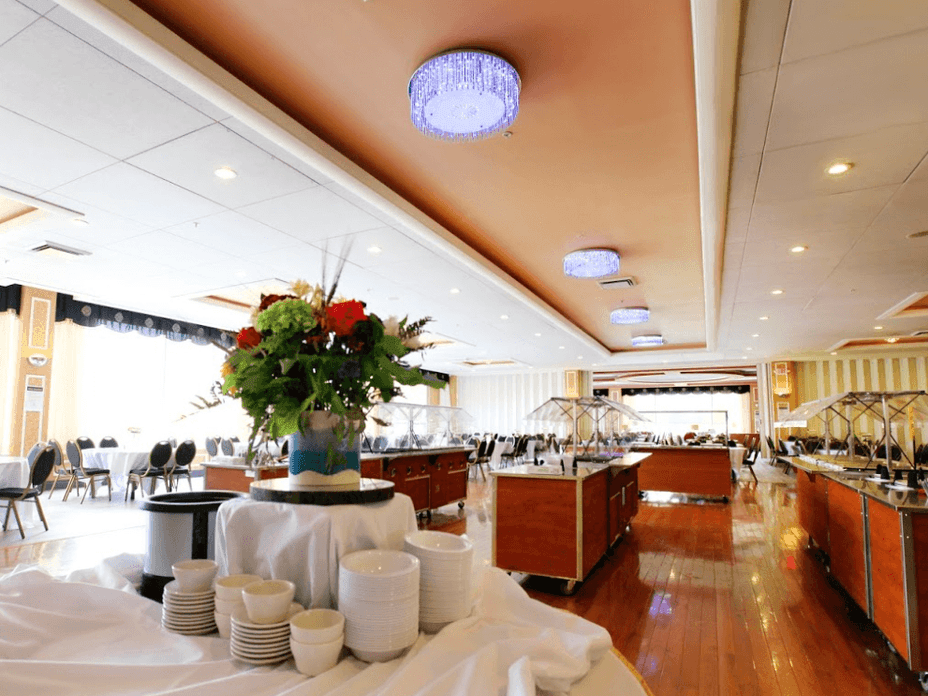 Personally selected by the Honor's Haven's in-house executive chef, the daily menu focuses on healthy, nutritious and satisfying vegan, vegetarian, fish, and chicken dishes using non-gluten ingredients when possible.
SAMPLE SEASONAL BUFFET ITEMS
Please note: This is not an actual menu, but a sample representing the types of healthy, delicious, and nourishing dishes we are now serving in our buffet meals.
Breakfast 8:00am-9:30am
Oatmeal • Mexican Style Scrambled Eggs • Spinach Feta Frittata • Scrambled Eggs • Scrambled Tofu (vegetables) • Southwestern Home Fries • Breakfast Potato • Turkey Sausage • Turkey Bacon • Pancakes • French Toast
Baked Apples • Scones • Banana Nut Muffins • Assorted Fresh Cut Fruit
Coffee • Decaffeinated Coffee • Hot Tea • Orange Juice • Chilled Flavored Iced Water
Lunch 12:00pm-1:30pm
Chickpea and Cabbage Soup • Lentil Soup • Summer Mushroom Soup
Sauteed Lemon Chicken (artichoke, tomato, scallions) • Vegetarian Stuffed Peppers • Broiled Sway (mango salsa) • Ginger Sesame Baked Tempeh • Sweet and Spicy Vegetable Tofu Stir-Fry • Hawaiian Tofu (jalapeno peppers) • Vegetarian Chili • Pasta Primavera • Pasta-Napolitano
Brown Rice • Jasmin Rice • Saffron Basmati Rice • Stringbeans • Steamed Cauliflower • Fresh Sauteed Spinach • Butternut Squash • Black Beans • Spanish Beans • Zuchini • Yellow Squash
Corn Bread • Lemon Poppy Seed Bread • Chandrila Belgium Brownies • Fresh Cut Fruit
Coffee • Decaffeinated Coffee • Hot Tea • Lemonade • Chilled Flavored Iced Water
Dinner 6:00pm-7:30pm
Vegetable Soup • Cannelini Rosemary Soup • Vegetable Barley Soup
Pan Seared Shrimp (olive oil and garlic) • Broiled Cod (chimichuri) • Lemon Garlic Roasted Chicken • Chicken Marsala (mushrooms/tomato) • Spiced Turkey • Vegetarian Stuffed Cabbage • Gluten Free Black Bean Cakes • Moroccan Chickpea Stew • Lentil Rageaut
Quinoa–pilaf • Israeli Cous Cous (roasted tomato) • Wild Rice Pilaf • Baked Sweet Potato • Whipped Parsnip Potato • Duchess Sweet Potato (artichoke bottoms) • Roasted Broccoli (garlic) • Roasted Vegetables • Roasted Brussels Sprouts (carrots, tarragon) • Honey Glazed Carrots • Sauteed Kale (sundried tomato) • Edamame
Apple Pie • Cheesecake • Lemon Bars • Fresh Cut Fruit
Coffee • Decaffeinated Coffee • Hot Tea • Lemonade • Chilled Flavored Iced Water
The hotel must have a minimum of 30 total guests dining in General Dining to open buffet services. If the hotel has low guest counts, the meal option provided will be plated or boxed to go.
Please click the link below to view our current plated menu.
[ Sit-Down Breakfast Menu ]
[ Sit-Down Lunch Menu ]
[ Sit-Down Dinner Menu ]