On-Site Amenities
Expand Your Guest Experience with Our Pools, Fitness Center & More
Whether you wish to spend your time pool-side, relaxing on a bench overlooking the lake, or working up a sweat on the court, Honor's Haven offers a variety of amenities to satisfy each guest's recreational preference.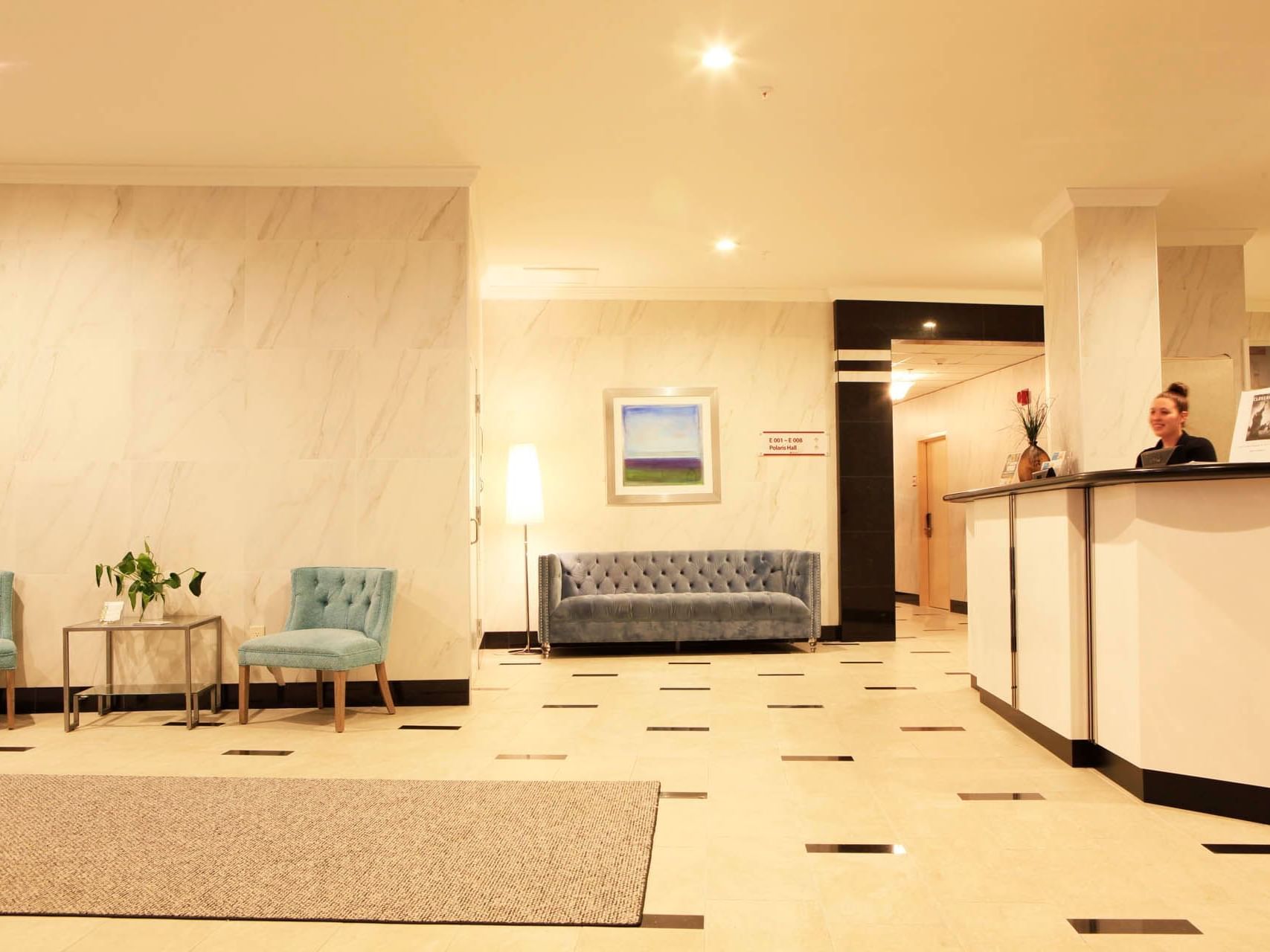 Spa & Sauna
Take a break from reality as you enjoy our swimming pool and Jacuzzi, complete with breath-taking views of the Shawangunk Mountains and our private lake.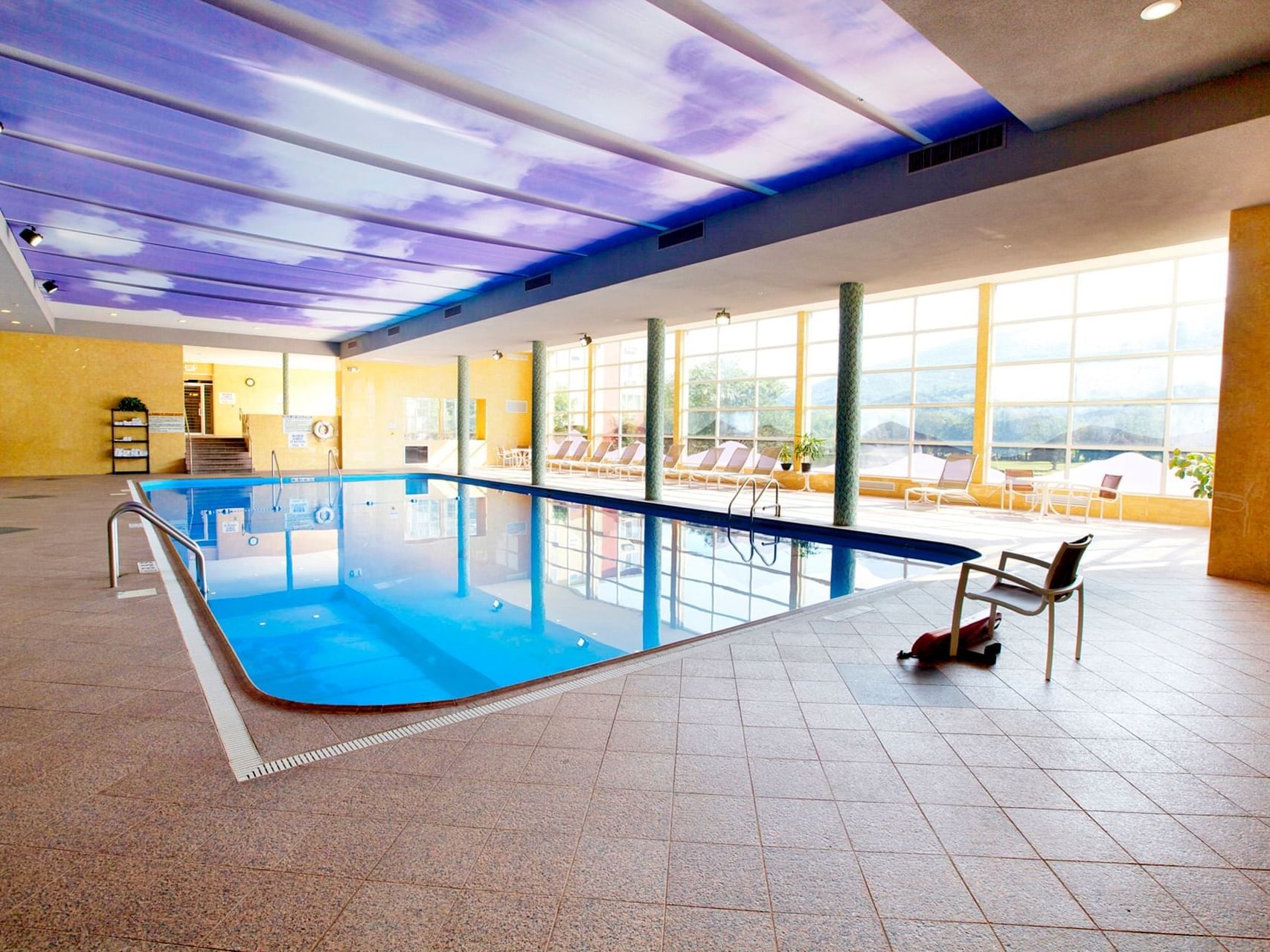 Indoor Pool
The indoor pool offers picturesque views of our private lake and the Shawangunk Mountain range. Following your swim, relax in our spacious Jacuzzi.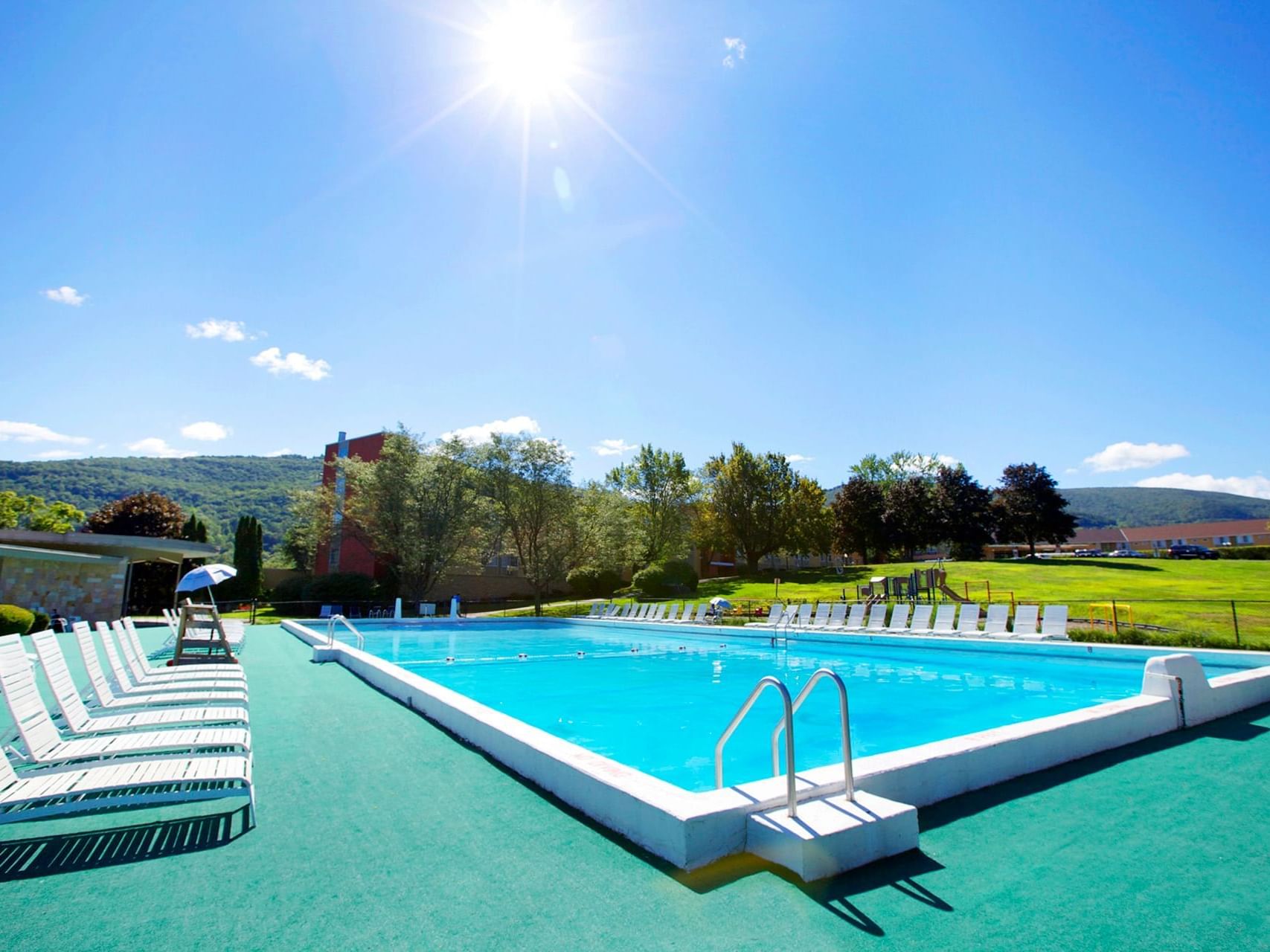 Outdoor Pool
Framed by mountain views and the open skyline, our 4500 sqaure feet outdoor pool is perfect for water activities, relaxing and sunbathing.
(Temporarily closed)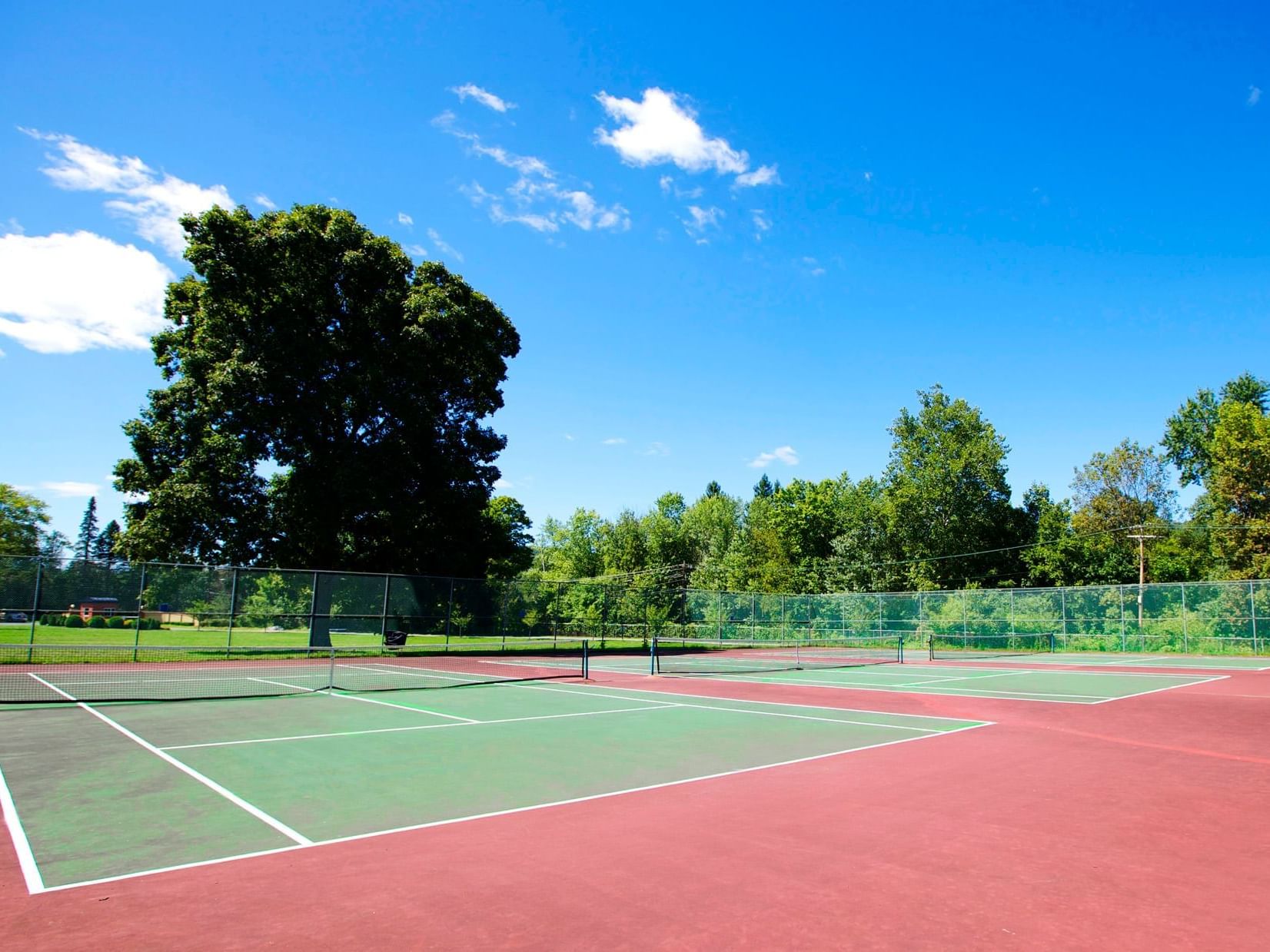 Tennis Courts
The property features six outdoor courts with spectacular views. In the event of inclement weather, three indoor courts are available for guest use.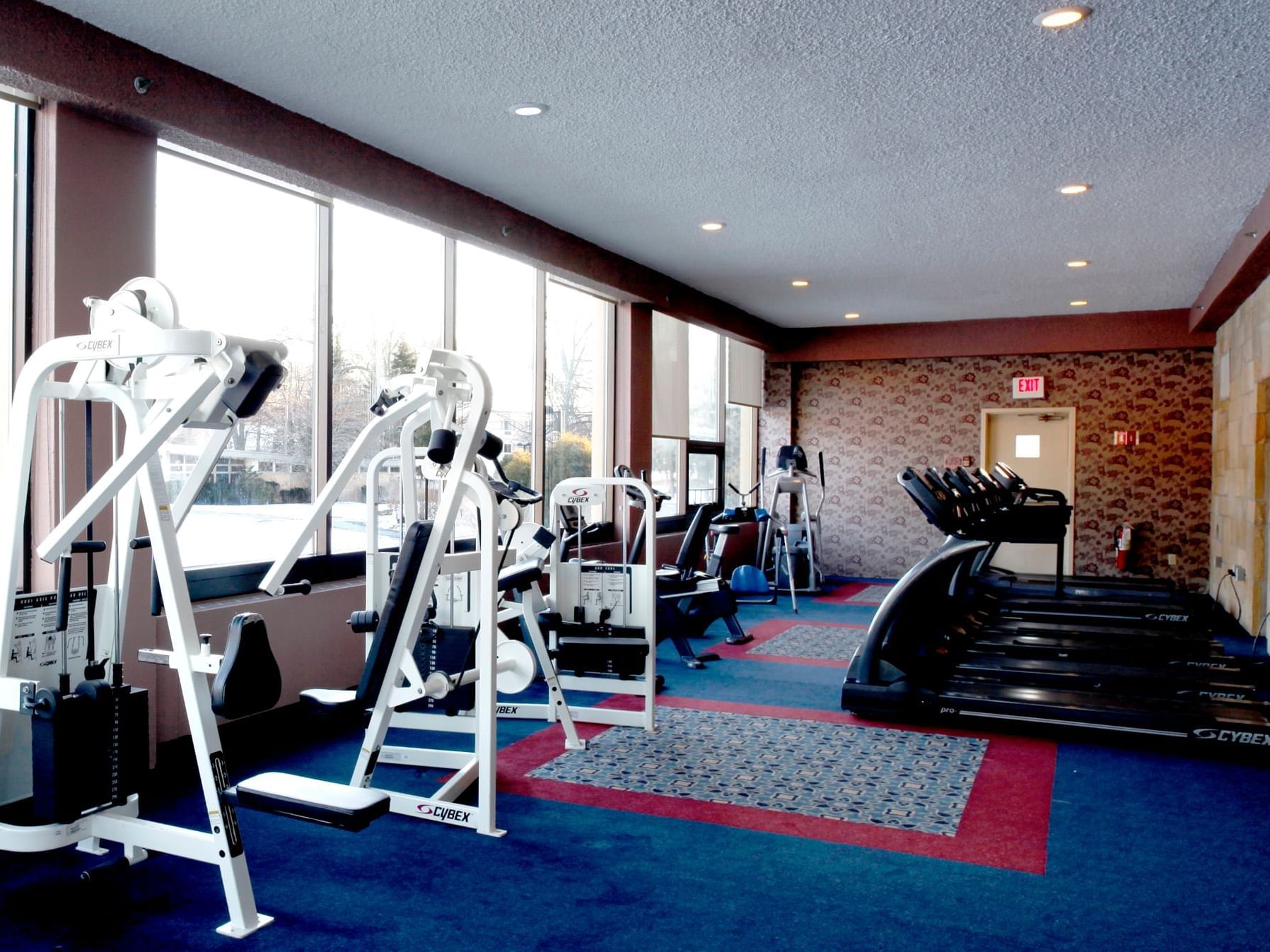 Fitness Center
The modern fitness center is equipped with Cybex equipment, free weights and cardio, strength, agility and performance training machines.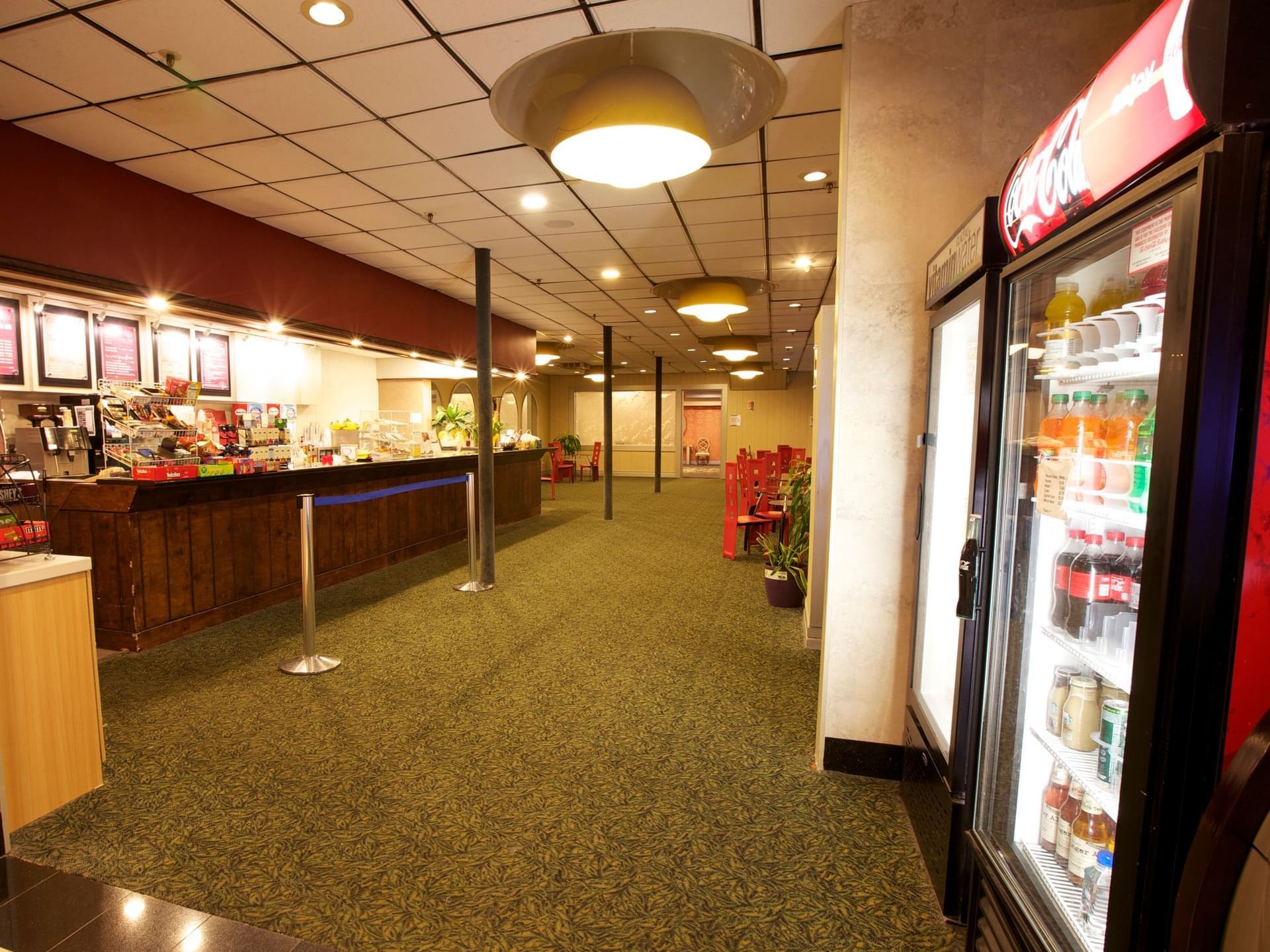 Café
From fresh-baked muffins and coffee to organic juices or smoothies, the Café offers a generous selection for that early morning or mid-afternoon craving.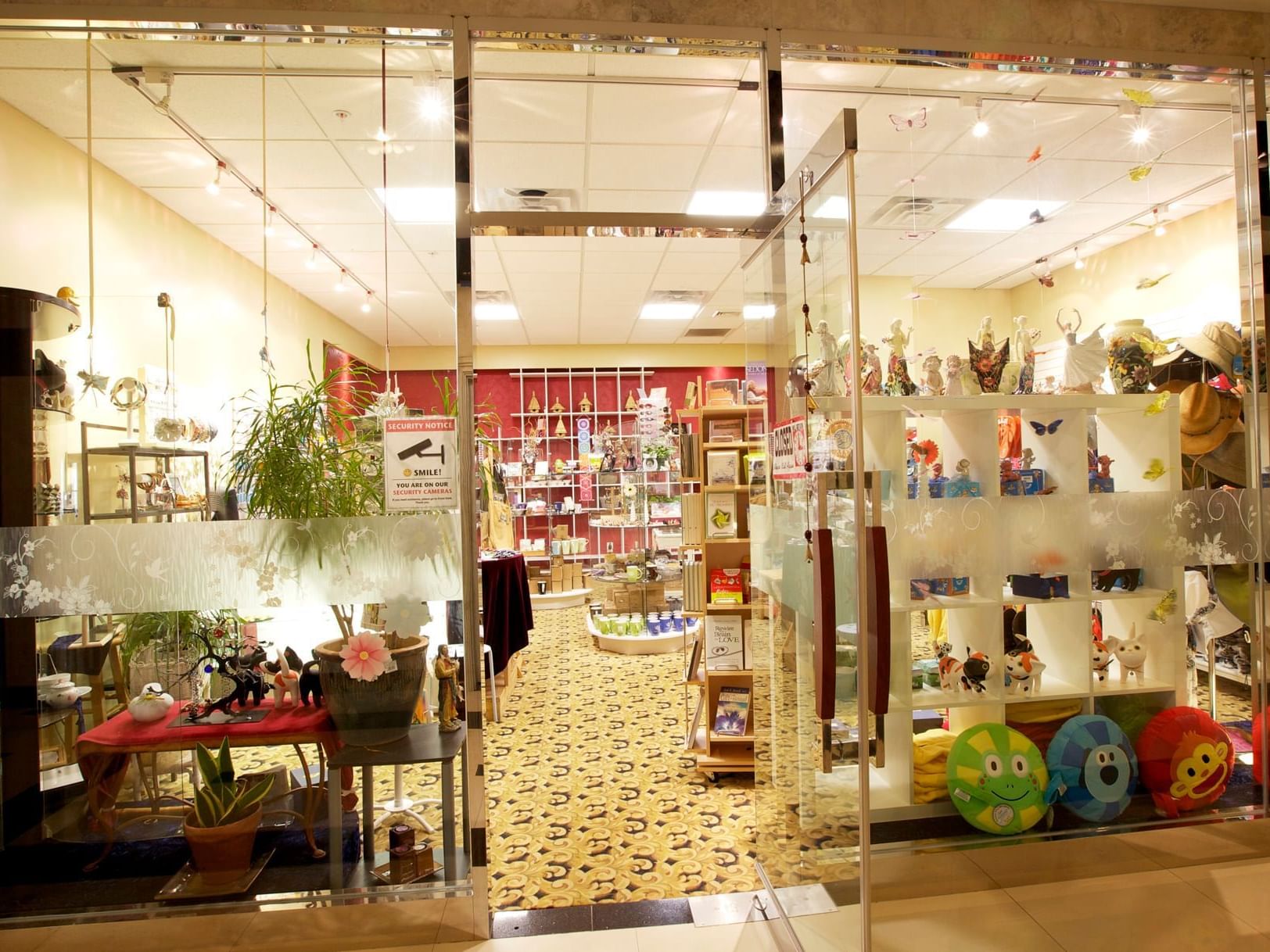 Gift Shop
The gift shop features a variety of delightful products and gift items, including health and beauty aids, clothing, books, natural products and souvenirs.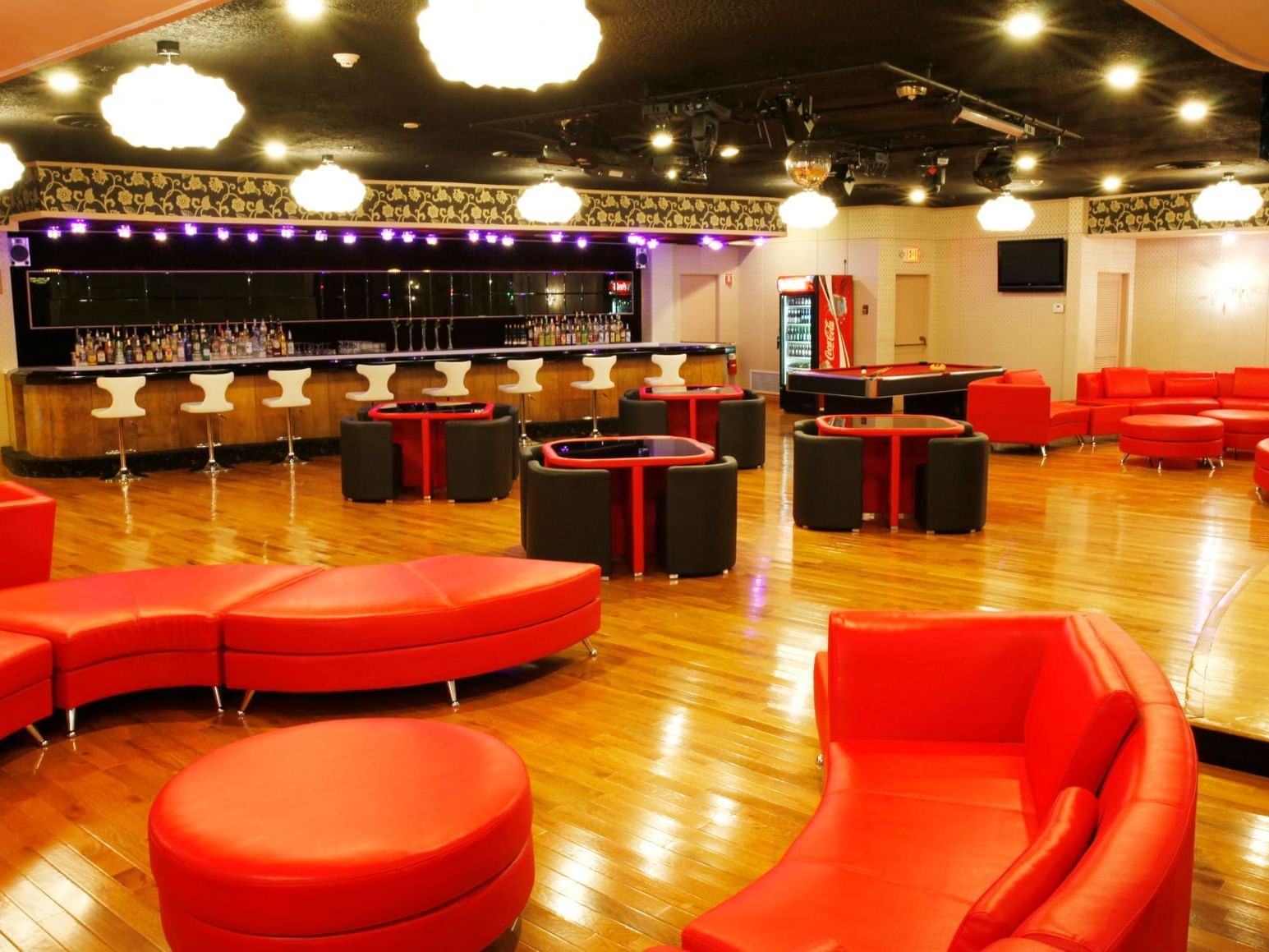 Zephyr Lounge
Enjoy a variety of specialty drinks or relax at your leisure. Stop by to experience the laid-back, friendly mood and have some fun.
Indoor Facilities
Cafe: 8:00 AM – 9:00 PM
Zephyr Lounge: Closed
Spa: Massage services are available. Please see Spa Desk for schedule inquiries.
Gift Shop: Available to open upon request (see Front Desk)
Indoor Swimming Pool & Jacuzzi:
(Thu - Sat) 6:00 AM - 11:00 PM
(Sun) 6:00 AM - 6:00 PM
Saunas:
(Thu - Sat) 7:00 AM - 10:00 PM
(Sun) 7:00 AM - 6:00 PM
Indoor Tennis Court: (Open Daily) 6:00 AM - 11:00 PM
Fitness Center: (Open Daily) 6am – 11pm
Outdoor Facilities
Outdoor Swimming Pool: Closed
Outdoor Courts: (Open Daily) 7:00 AM - 7:00 PM
Hiking Trails: Sunrise – Sunset
Visit our 120 Steps, Mago Tree & Forest Swings, Waterfall
Healing Park: Sunrise – Sunset (Open for BBQ & Picnic)
Activity Schedule
Friday
Pedal Boating: Closed
Aura Readings & Shoulder Massage*: (See Front Desk for Time)
Zip Line & Wall Climbing*: Available based on appointment & Retreat Schedule
Saturday
Pedal Boating: 10am-noon, 2pm-4pm
Zip Line & Wall Climbing*: 10:00am - 12:00pm, 2:00pm - 4:00pm
High Ropes Course*: 1:00pm - 2:00pm
Sunday
Pedal Boating: 10am-noon
Zip Line & Wall Climbing*: 10:00 AM - 12:00 PM
*All schedules are subject to change based on weather and occupancy level.