Special Events/Retreats
Please note that we offer convenient meeting packages designed to serve your group's needs and goals — We also offer a variety of hosting options if you or your organization would like to host a private retreat at Honor's Haven. This includes yoga/fitness studios, fitness clubs and teams.
Soul Journey: Healing from Earth Core to Cosmic Plane
April 21, 22 & 23, 2023
SOUL JOURNEY
Healing from Earth Core to Cosmic Plane
An Incomparable Spiritual Experience
Announcing Soul Alchemy and Ascension Spring 2023 retreat at Honor's Haven—located at the foothills of the Shawangunk mountain range.
Spend the weekend devoted to healing and expanding the energy of your body, mind and soul. Rejuvenate your body as you connect with Earth and the animals in lush, serene property of over 200 acres. Replenish your Chakras and Merkaba energy as you harness Sun and Moon vibrations. Relax your mind as you are guided through Ethereal, Astral and Cosmic Planes. Redefine your Soul purpose in communication with Spirit and Cosmic beings. During this channeled weekend workshop participants will be guided, educated and lead into the next level of your spiritual ascension.
Retreat guests will:
Walk a labyrinth, Zen and Kiva gardens, in addition to hiking on 3 trails to cultivate self awareness
Experience the healing power of a sacred waterfall
Engage in meditations to raise higher consciousness
Improve psychic and mediumship abilities via messages from Spirit
Understand medical intuition
Learn methods of protection against psychic attack
Develop your energy boundaries
Gain knowledge of Atlantis, Lemuria and Egyptian healing
Discuss soul alchemy
Discover portals for inter dimensional travel
Learn about Akashic record, past lives and the concept of multi-verse Interact with extraterrestrials
To cultivate energy balance and relationships with like-minded people, participants will have ample opportunities to engage in spontaneous and planned planned fun activities. These include:
Friday night movie: A Peaceful Warrior
Saturday night Karaoke in the Zephre Lounge
Paddle boat and fish in adjacent lake
Indoor Pool, hot tub, wet and dry saunas, gym, and tennis and basketball court.
When: April 21, 22 & 23, 2023
Where: Honor's Haven Resort & Spa, Ellenville, New York
Includes:
2 nights' lodging
3 day workshop
6 meals:
Friday Dinner/Saturday Breakfast, Lunch & Dinner
Sunday Breakfast & lunch
All taxes, resort fees & gratuities
Fee: Single occupancy $950 per person, Double occupancy $795 per person
Room availability is limited.
$400 required to reserve your spot. NO REFUNDS, NO CANCELLATIONS.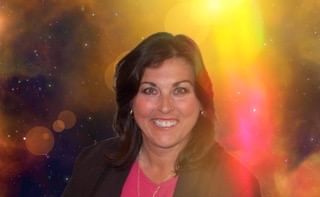 Reverend Sandy Guarnotta is recognized on television, radio and in print as an internationally known Medium, Psychic, Medical Intuitive and Galactic Channel. The New York Daily News has interviewed and quoted her in several articles. These articles refer to Sandy as "an expert in the field of extraterrestrials" and as "the other Long Island Medium." Alan Steinfeld, creator and producer of the show New Realities, titles Sandy a "Visionary for the Planet."
Sandy is also a Psychologist who practiced for over 35 years. This background combined with her divine spiritual gifts, offers a unique and profound life changing experience for all.
As a child Sandy experienced NDE and as an adult Sandy was diagnosed with an illness that she refused to accept. In meditation she connected with the MAP team, who channeled and instructed her in different modalities of cellular healing energy to use on herself. In gratitude Sandy vowed to assist others onto the pathway of healing, by offering and teaching medical intuitive and healing sessions. She created a CD titled, "Healing Meditations from Beyond" a compilation of healing energy modalities Spirit channeled for her healing.
As Reverend of the Order of Melchizedek, Sandy was granted status of ambassador for the Interplanetary Galactic Council to serve as a channel of the Pleiadians. Her channeled revelations about our future world represent hope and promise for individual soul and global evolution.
LEARN MORE AND BOOK NOW

Email any questions to: Sandy@soulalchemyandascension.com