Self-Renewal Detox Retreat
3 Night, 4 Day Retreat
Deeply cleanse your body, mind, and spirit in a healthy way at our holistic 4-day and 3-night Self-Renewal Detox Retreat. Cleanse your body of toxins, awaken your natural healing power, and gain enhanced self-awareness. You will be empowered and inspired to consciously create the lifestyle you've always wanted. Experience a deep physical and emotional transformation.
*This retreat includes a semi-raw menu, 1-day fast, and a liver cleanse.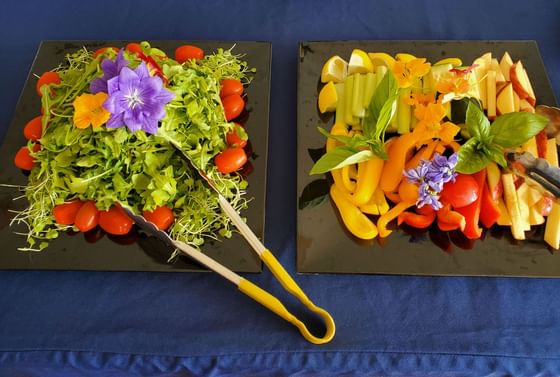 What is it?
The 4-day, 3-night Self-Renewal Detox Retreat includes mindfulness training, yoga, qigong, nature meditation, and healthy eating. You will nourish your body with an organic, semi-raw menu during most of the retreat, and also experience a 1-day fast and liver cleanse.
Why Cleanse Your Liver?
A liver cleanse is a rejuvenation of the whole body. The liver plays a vital role in detoxing, filtering, and cleansing toxins that pass through our bodies. Liver diseases, high blood pressure, and diabetes are related to the unhealthy condition of the liver caused by toxic waste stored there. With liver cleansing, you can improve the long-term condition of the liver and witness immediate benefits. Doing a liver cleanse will bring your body in balance, helping you to lose weight, increase your immunity, and have more energy, as well as decrease the chance of liver stones.
Benefits of a Liver Cleanse
Improved vision
Better bowel movement
Softer, cleaner, and brighter skin
Less stiffness on the neck and shoulders
Less itchiness in the skin and inflammation
Removal of old waste from the bowels
More energy and less fatigue
Increased libido and stamina
DISCLAIMER
If you are pregnant or nursing, you're not allowed to take this program. If you're taking any prescribed medication, or have health problems, please consult with your doctor prior to starting this program.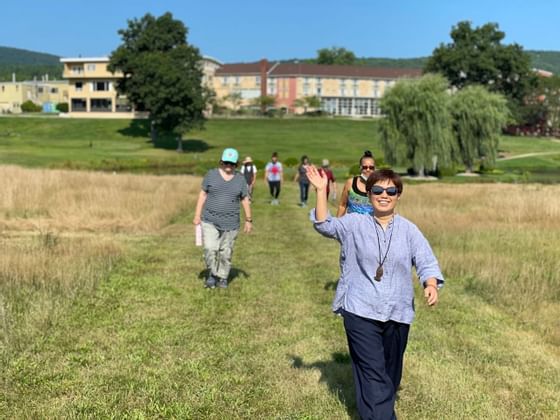 Retreat Benefits
Weight Loss
Enhanced mental clarity
Relief from physical pain
Improved energy
Restful sleep
Elimination of excess toxins
Decreased physical aging signs
Reduced cravings and regulated emotions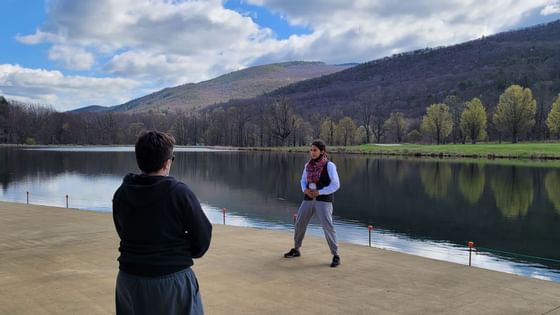 Program Outline
Introduction
Daily Yoga Class and Daily Nature Walk with Guided Meditation
Diet and Eating Habits Workshop
3 Expert-Led Training Sessions On: Physical Detox (Body), Energy Detox (Emotions), and Spiritual Detox (Information)
Liver Cleanse *(see disclaimer)
Lakeside Tai-Chi Class and Organ Sound Healing
Mindful Eating During Meal Time
Group Life Coaching Session for Designing a New Life
Optional Private Sessions Are Available for an Additional Fee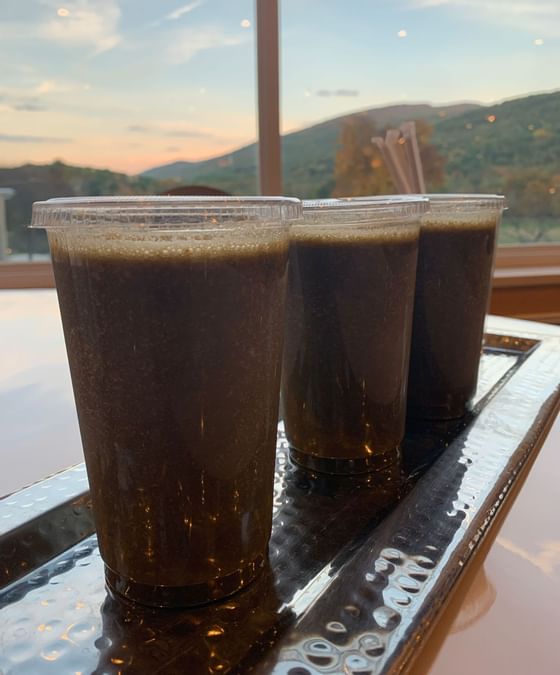 Sample Itinerary
Day 1
4:30 - 6 p.m. — Welcoming, Wellness Class for Refreshing Body and Mind, Program Overview
6 - 7:30 p.m. — Dinner
7:30 - 9 p.m. — Introduction to Detox
Day 2
8 - 9 a.m. — Having Smoothies
9:20 - 10:20 a.m. — Wellness Class
10:30 a.m. - noon — Physical Detox
Noon - 1 p.m. — Lunch — Mindful Eating
1:30 - 3 p.m. — Nature Walk & Meditation
3:30 - 4 p.m. — Break
4 - 6 p.m. — Liver Cleansing Why and How
6 - 7 p.m. — No Meal, Break
7 - 8 p.m. — Preparation Exercise
8 - 10 p.m. — Liver Cleanse
Day 3
6:30 - 11 a.m. — Liver Cleanse
11 a.m. - noon — Rest
Noon - 1 p.m. — Having Fruit Salad
1 - 2 p.m. — Rest
2 - 3:30 p.m. — Nature Walk
3:30 - 4 p.m. — Break
4 - 6 p.m. — Breathing
6 - 7:30 p.m. — Having Soup
7:30 - 9 p.m. — Energy Detox
Day 4
8 - 9 a.m. — Having Smoothies
9:20 - 10:20 a.m. — Wellness Class
10:30 a.m. - noon — How to Manage My Daily Life & Wrap-up
Noon — Check out
Noon - 1 p.m. — Lunch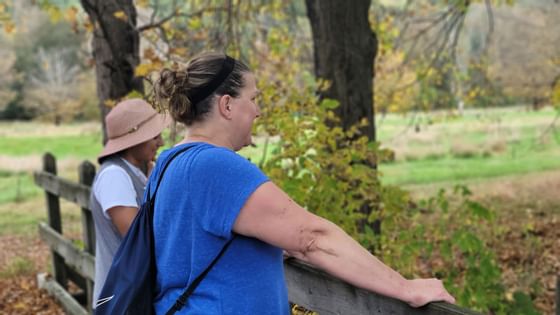 Retreat Inclusions
Full Retreat Program
Standard Room Accommodations with Free Wi-Fi
Daily Breakfast, Lunch, and Dinner (excepting 24-hour fast period)
Spa Facilities (Indoor and Outdoor Pool, Wet and Dry Saunas, Jacuzzi)*
Indoor and Outdoor Sport Facilities (Tennis, Basketball, and Volleyball court) *
Fitness Center
Hiking trails*
Labyrinth Gardens*
Eco-Healing Park
Also Available (Additional Fees May Apply)
Wellness and Spa Services
One-on-One Sessions
Rock Climbing/Zipline*
In-Room Mini Refrigerator
* Schedule varies (outdoor amenities are only available season & weather permitting)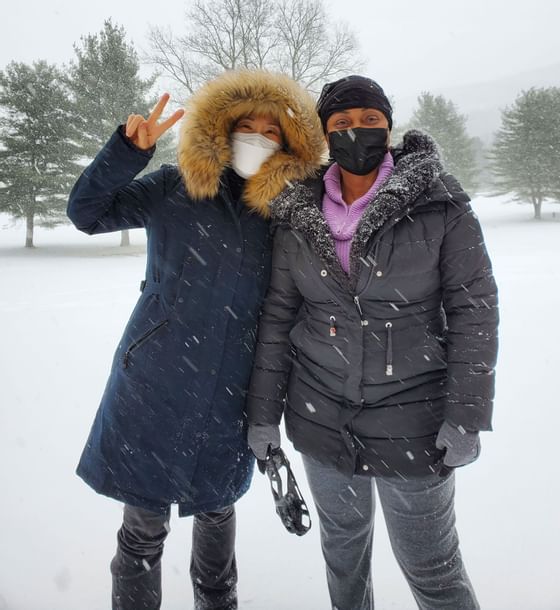 Learn About Retreat Masters
The retreat is led by healing Masters with decades of experience helping people like you live happier, healthier, more fulfilling lives. One senior Master will guide you through the entire experience to ensure most personalized and supportive experience.