All Adventures Getaway
Challenge yourself by overcoming your limitations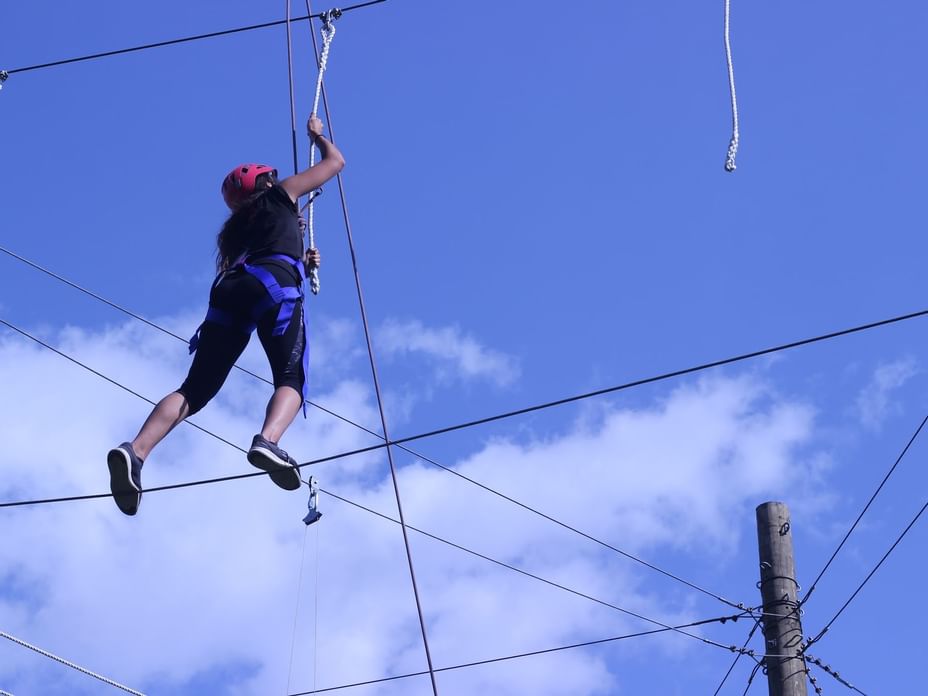 2 Night, 3 Day Retreat
Availability: EVERY WEEKEND (April – October)
Love outdoor life and adventures? We put all styles of adventures into a power package, which will help you stretch your body, mind, and spirit as far as you want to go in multiple directions. More than 20 elements of low ropes and high ropes, 3 different levels of rock climbing walls, and a liberating zip line experience. Your weekend will be full of adventures and unforgettable memories with lots of fun, impactful learning experiences and life changing breakthroughs.
2022 Schedule
January/February/November/December: Not Available
March/April/May/ June/July/August/September/October: Weekends only

Program Outline
Check-in and welcome
Night under the Sky
Ground initiative and challenges of low elements
Challenges of high elements
Campfire at Kiva
Natural habitat exploration

Program Benefits
Hands-on learning on how to take challenges responsibly
Overcoming personal limitations
Self-esteem and confidence
Working with other people harmoniously
Current Season Rates
Weekend
Single Occupancy
$680
Double Occupancy
$525
Additional Adult
(after double occupancy)
$424
Youth (Ages 11-16)
$271
Children (Ages 6-10)
$124
Children (Ages 0-5)
FREE
Getaway packages include 3 meals per day.
Rates are per person based on Standard Room accommodations.
FOR MORE INFORMATION, PLEASE CONTACT:
reservations@honorshaven.com
Call 844-469-7829