Holistic Weight Management Retreat
Train Your Body and Mind to Achieve Your Lasting Healthy Weight
6 Night, 7 Day Retreat
How many times have you tried to lose weight? Have you been on a diet? Are you looking for ways to manage your weight with less stress? Did you know that your current body weight is the result of your body's best to find balance with what you have been doing to yourself?

Diets have an extremely poor success rate — only 2 to 5% of people who diet will lose weight and keep it off. People who have decreased metabolic rates are more efficient at storing fat and end up with a higher proportion of fat on their bodies. To make matters worse, those who chronically lose and regain weight have an increased risk of heart disease, hypertension, and diabetes.

The key to successful weight management is recovering a healthy balance in your system. This retreat will guide you to refresh your mind and cleanse your body to recover the natural balance.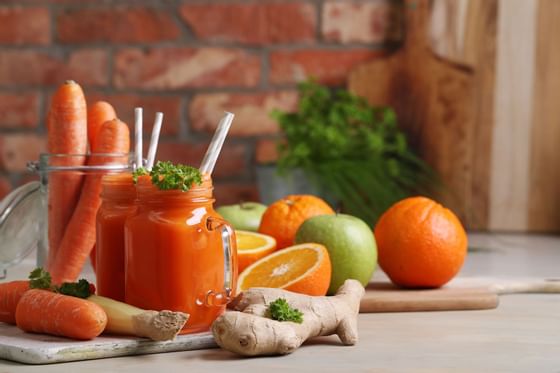 What is it?
The 7-day, 6-night Holistic Weight Management Retreat helps to balance your mind, body, and spirit through healthful meals, snacks, nature walks, physical activity, learning, self-reflection, and meditation to build a solid foundation for future weight management success. Some of our highlights include powerful exercises from the popular Finding Your True Self Retreat, a 24-hour fast, and a Liver Cleanse. **All meals and snacks included
Why Cleanse Your Liver?
A liver cleanse is a rejuvenation of the whole body. The liver plays a vital role in detoxing, filtering, and cleansing toxins that pass through our blood. Liver diseases, high blood pressure, and diabetes are related to the unhealthy condition of the liver caused by toxic waste stored there. With liver cleansing, you can improve the long-term condition of the liver and witness immediate benefits. Doing a liver cleanse will bring your body and emotions in balance, helping you to lose weight, increase your immunity, have more energy, be less irritable, as well as decrease the chance of liver stones.
Benefits of a Liver Cleanse
Improved vision
Better bowel movement
Softer, cleaner, and brighter skin
Less stiffness on the neck and shoulders
Less itchiness in the skin and inflammation
Removal of old waste from the bowels
More energy and less fatigue
Increased libido and stamina

DISCLAIMER
If you are pregnant or nursing, you're not allowed to take this program. If you're taking any prescribed medication, or have health problems, please consult with your doctor prior to starting this program.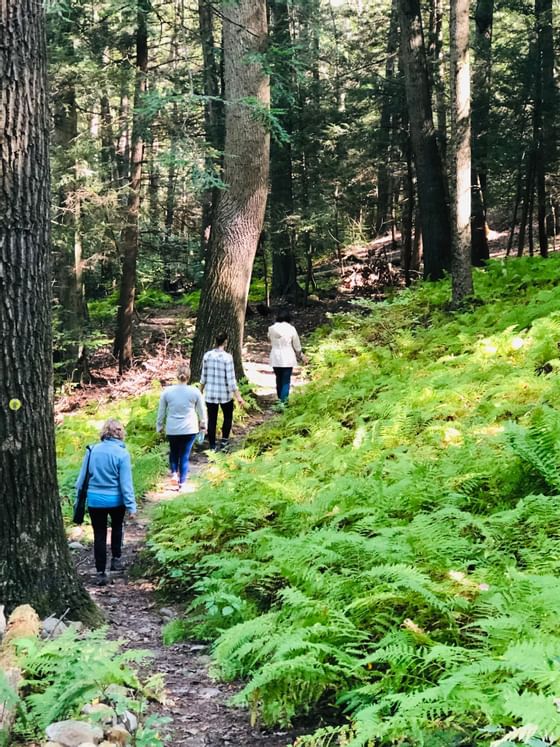 Program Benefits
Shift of mindset for healthy living
Detox and cleanse
Inner balance and resilience
Weight loss
Find pure positive energy within
Restful sleep
Elimination of excess toxins
Break negative patterns
Open your heart
Get "back on track" with your inner goals
Be more genuine
Find your "Truth" and Purpose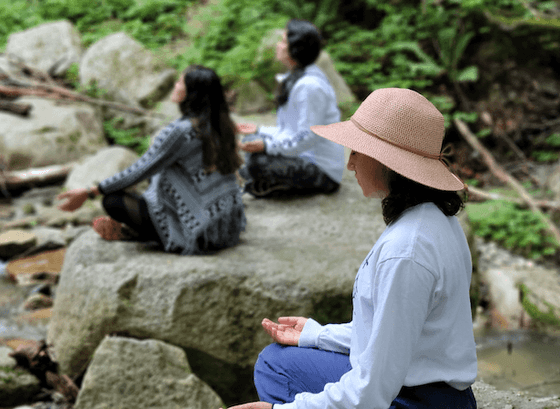 Program Outline
Introduction to Detox: How and Why
Physical (Body), Energetic (Emotion), and Spiritual (Information) Detox Programs
Liver Cleanse*
Nature Walks
Mindful Eating
Design a New Lifestyle
Interactive games and activities for self-reflection and breakthrough
Seeing yourself through meditation
**Optional private sessions are available for an additional fee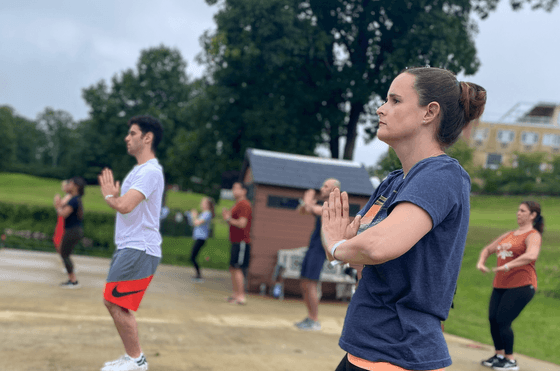 Sample Itinerary
Sunday
4 - 5:30 PM — Welcoming, Assessments
6 - 7:20 PM — Vegetarian Dinner
7:30 - 8:30 PM — Camp 101/Wellness class
Monday
8 - 9 AM — Having Smoothies
9:30 - 10:30 AM — Wellness class
10:45 AM - Noon — Physical Detox
Noon to 2 PM — Vegetarian Lunch
2 - 4 PM — Rest
4 - 5:30 PM — Liver Cleansing Why and How
4:45 - 6 PM — Nature Walk
6 - 7 PM — Fasting/Rest
7 - 8 PM — Exercises for natural gut health
8 - 10 PM — Liver Cleansing
Tuesday
6:30 - 11:30 AM — Liver Cleansing
11:30 AM - Noon — Sharing
Noon - 1 PM — Fruit Salad Lunch
2 - 3:30 PM — Rest
4 - 5:30 PM — Healthy Cooking (Oatmeal/Sauerkraut/Almond)
6 - 7:20 PM — Dinner-Soup
7:30 - 8:30 PM — Energy Detox for the Organs
Wednesday
8 - 9 AM — Oatmeal w/Fruits
9 - 10:30 AM — Wellness class
10:30 - 10:45 AM — Snack
10:45 AM - Noon — Spin Bike/Healing/gym
Noon - 2 PM — Vegetarian Lunch
2 - 3:30 PM — Intro to releasing emotional weight
4 - 5:30 PM — Find your Will Power
6 - 7 PM — Vegetarian Dinner
7 - 8:30 PM — Anatomy of Consciousness
Thursday
8 - 9 AM — Oatmeal w/Fruits
9 - 10:30 AM — Energy Yoga and Meditation
10:45 AM - Noon — Rediscover your Fundamental Value
Noon - 2 PM — Vegetarian Lunch
2 - 3:30 PM — Heal your Childhood Trauma
4 - 5:30 PM — Open your heart
6 - 7 PM — Vegetarian Dinner
7 - 8:30 PM — Set a Vision for your New Life
Friday
8 - 9 AM — Oatmeal w/Fruits
9 - 10:30 AM — Wellness class
10:45 AM - Noon — Wellness Workshop
Noon - 2 PM — Vegetarian Lunch
2 - 3:30 PM — Sauna, Qigong or Nature Walk
4 - 5:30 PM — Healing/Enema
6 - 7 PM — Dinner
7 - 8:30 PM — Guided Reflection
Saturday
8 - 9 AM — Oatmeal w/Fruits
9 - 10:30 AM — Wellness class
10:45 AM - Noon — Design a New Lifestyle, Wrap-up/Feedback
Noon — Check out and Lunch
*retreat itinerary is subject to change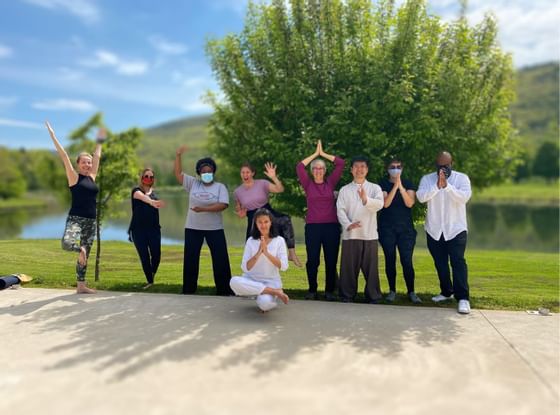 Retreat Inclusions
Full Retreat Program
Standard Room Accommodations with Free Wi-Fi
Daily Breakfast, Lunch, and Dinner (excepting 24-hour fast period)
Spa Facilities (Indoor and Outdoor Pool, Wet and Dry Saunas, Jacuzzi)*
Indoor and Outdoor Sport Facilities (Tennis, Basketball, and Volleyball court) *
Fitness Center
Hiking trails*
Labyrinth Gardens*
Eco-Healing Park
Also Available (Additional Fees May Apply)
Wellness and Spa Services
One-on-One Sessions
Rock Climbing/Zipline*
In-Room Mini Refrigerator
* Schedule varies (outdoor amenities are only available season & weather permitting)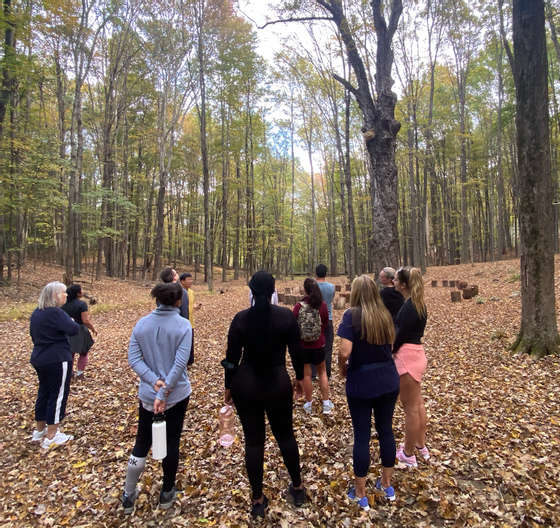 Learn About Retreat Facilitators
The retreat is led by Healers with decades of experience helping people like you live happier, healthier, more fulfilling lives. Our facilitators will guide you through the entire experience to ensure most personalized and supportive experience.
Current Season Rates
6 Nights
Single Occupancy
$2,840
Double Occupancy*
$2,415
Additional Adult
(after double occupancy)
$2,160
*Rates are per person based on Standard Room accommodations.
For more information, please contact:
reservations@honorshaven.com
844-469-7829