Healing Qigong Retreat
A Powerful Path into the Mind-Body-Spirit Retreat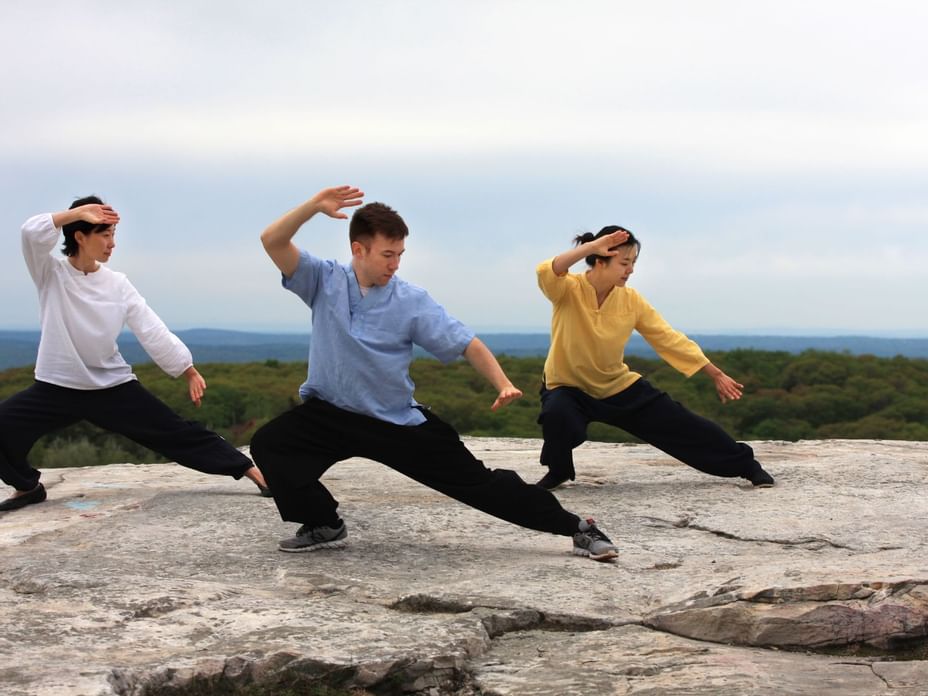 3 Night, 4 Day Retreat
Current Season Rates
3 Nights
Single Occupancy
$1290
Double Occupancy*
$1075
Additional Adult
(after double occupancy)
$940
Retreat packages include 3 meals per day.
Rates are per person based on Standard Room accommodations.
At our Healing Qigong retreat, we will guide you in training based on Qi (or vital energy), self-healing, consciousness and the understanding of interrelationships, all in the beautiful and pristine nature. Each aspect of your being— body, mind, spirit— are inseparable and must cooperate fully for optimal health. During this weekend Healing Qigong retreat, Senior Master Trainer Bama will guide you in our powerful and sincere Qigong and healing methods. Having the energy healing and Qigong training in Nature will help strengthen your energy foundation, promote self-healing, and develop your Consciousness.
Program Outline
Basics of Qigong
Developing senses of energy
Energy principles
Practices for directing energy
Application of Qigong for healing and self-cultivation
Postures and moves for developing energy

Program Benefits
Strengthens the body, muscles and bone structures
Strengthen one's natural healing power and immune system
Circulates internal Qi energy flow
Helps normalize blood pressure
Prevents osteoporosis
Helps diet and weight control
Activates brain cells and balances left and right brain functions
Builds self-confidence and self-esteem
Improves learning ability, focus, memory and work performance
Accommodation Includes:
Three meals daily
Spa facilities (Indoor and outdoor pool, Wet and dry saunas, Jacuzzi)*
Indoor and Outdoor sport facilities (Tennis, Basketball & Volleyball court) *
Wellness and Spa services**
Fitness center*
Hiking trails*
Eco-Healing park
Labyrinth garden
Pedal boats
Free Wi-Fi
Mini refrigerator**
* Schedule varies (outdoor amenities are only available season & weather permitting)
** Indicates additional fees may apply

FOR MORE INFORMATION, PLEASE CONTACT:
reservations@honorshaven.com
Call 844-469-7829