Healing Qigong Retreat
A Powerful Path into the Mind-Body-Spirit
3 Night, 4 Day Retreat
At our Healing Qigong retreat, we will guide you in training based on Qi/Chi/Ki (or vital energy) for self-healing physically, emotionally, and spiritually — all in a beautiful and pristine natural setting. Each aspect of your being — body, mind, and spirit — is inseparable and must cooperate fully for optimal health.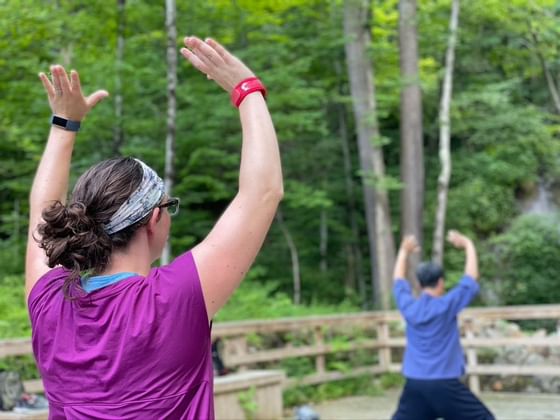 What is it?
During this program, Senior Master Trainers Bama and Shiwon will guide you in our powerful Qigong healing methods. Having energy healing and Qigong training in nature will help strengthen your energy foundation, promote self-healing, and develop your consciousness.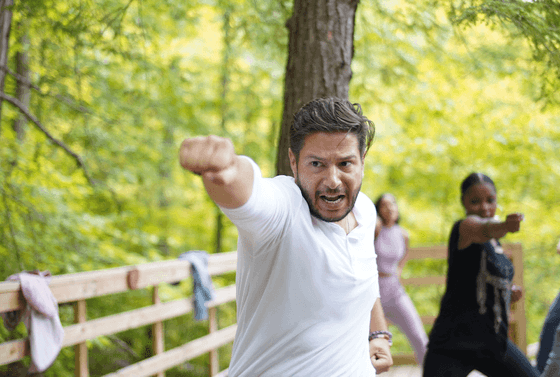 Program Benefits
Strengthens the body, muscles, and bones
Strengthen one's natural healing power and immune system
Circulates internal Qi energy flow
Helps normalize blood pressure
Prevents osteoporosis
Helps diet and weight control
Activates brain cells and balances left and right brain functions
Builds self-confidence and self-esteem
Improves learning ability, focus, memory, and work performance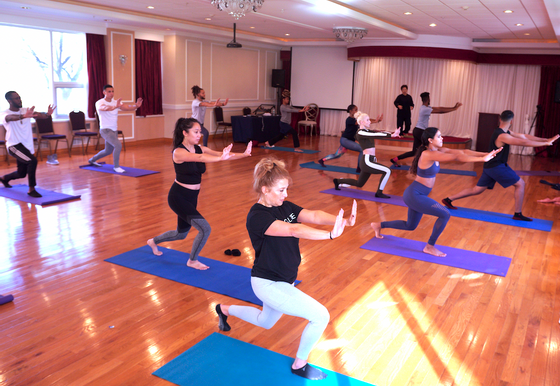 Program Outline
Basics of Qigong
Developing Senses of Energy
Energy Principles
Practices for Directing Energy
Application of Qigong for Healing and Self-Cultivation
Postures and Moves for Developing Energy
A wonderful way to dive deeper into the practice of Qigong in a beautiful natural setting. I feel energized, healed, and eagar to learn more!
This retreat was transformative for me. I felt healing on several levels: physical/mental/ spiritual.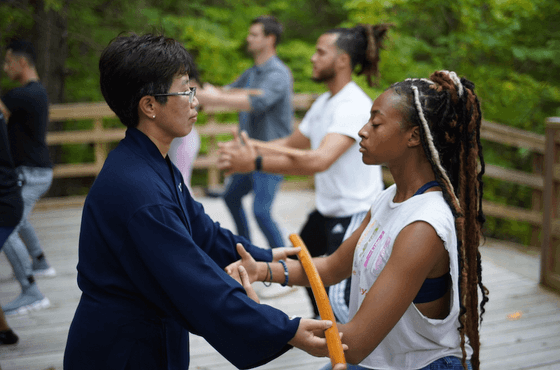 Sample Itinerary
THURSDAY
6:00 - 7:00pm – Dinner
7:30 - 9:00pm – Introduction to Healing Qigong
FRIDAY
8:00 - 9:00am – Breakfast
9:30 - 11:45am – How to Prepare Qigong Body/18 joint warm-up
12:00 - 1:30pm – Lunch
2:00 - 5:00pm – Guided Outdoor Qigong (120 Steps & Mago Tree)
6:00 - 7:30pm – Dinner
7:30 - 9:00pm – 5 Elements and Organ self-healing
SATURDAY
8:00 - 9:30am – Breakfast
9:30 - 11:450am – Ilchi Qigong Principles
12:00 - 1:30pm – Lunch
1:30 - 4:30pm – 5 Element sound healing
5:00 - 6:00pm – Free time (Private Healing, Spa and Sauna)
6:00 - 7:00pm – Dinner
7:30 - 9:00pm – Prescriptive Qigong
SUNDAY
8:00 - 9:00am – Breakfast
9:30 - 11:30am – Design your Own Flow
11:30 -12:00pm – Wrap-up
12:00 - 1:30pm – Check Out & Lunch
*Program schedule is subject to change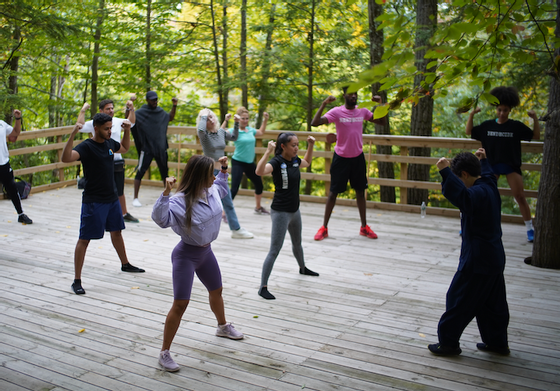 Retreat Inclusions
Full Retreat Program
Standard Room Accommodations with Free Wi-Fi
Daily meals are provided (Starting with Dinner and concluding with Breakfast and Lunch on the day of departure)
Spa Facilities (Indoor and Outdoor Pool, Wet and Dry Saunas, Jacuzzi)*
Indoor and Outdoor Sport Facilities (Tennis, Basketball, and Volleyball court) *
Fitness Center
Hiking trails*
Labyrinth Gardens*
Eco-Healing Park
Also Available (Additional Fees May Apply)
Wellness and Spa Services
One-on-One Sessions
Rock Climbing/Zipline*
* Schedule varies (outdoor amenities are only available season & weather permitting)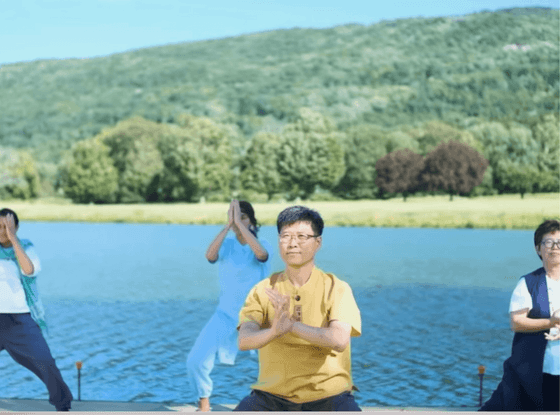 Learn About Retreat Facilitators
The retreat is led by Healers with decades of experience helping people like you live happier, healthier, more fulfilling lives. Our facilitators will guide you through the entire experience to ensure most personalized and supportive experience.