Family Fun Stay
Give your family quality time for recharging, care, and bonding.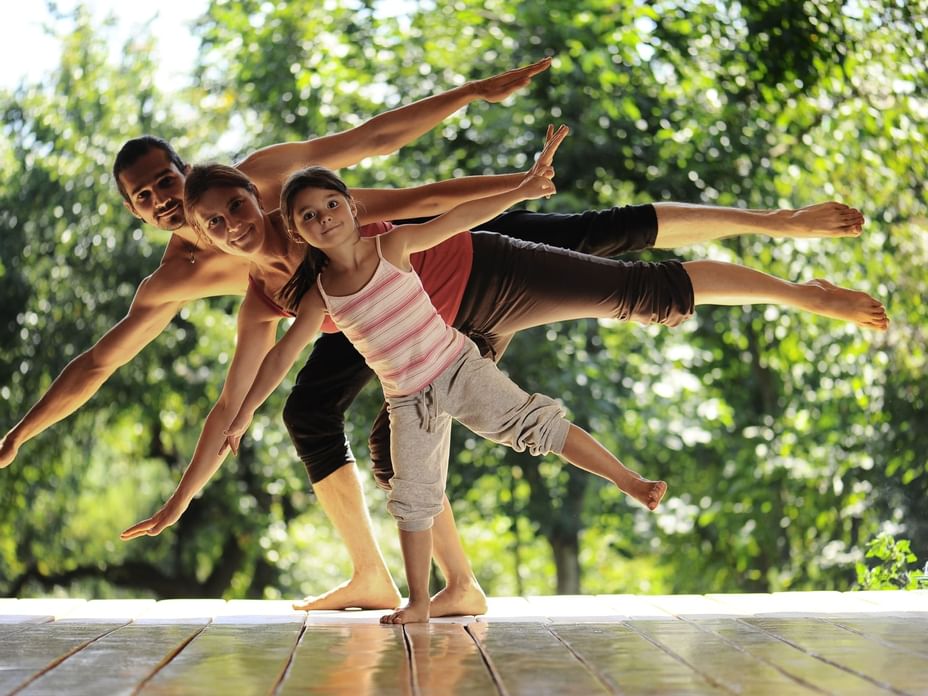 1 Night, 2 Days
This "All INCLUSIVE FAMILY FUN STAY" is designed for families and friends who want to recharge, relax and reconnect, while being surrounded by nature with various wellness activities. Build a new family tradition for care and wellness.
The program includes guided nature walks and meditation to relax and recharge, team building games for family bonding, outdoor challenges for fun and adventure, and useful nature studies such as composting, planting and tree care.

JAN / FEB / NOV / DEC: NOT AVAILABLE
MAR / APR / MAY / OCT: WEEKENDS ONLY
JUN / JUL / AUG / SEP: DAILY

Program Outline
Kids Yoga or Family Yoga
Team-building and outdoor challenges

Program Benefits
Stress relief and recharge
Family bonding
Increased resilience and strength
Useful tips and hands-on learning for healthy sustainable living
Download the Printable Itinerary
Current Season Rates
Weekend
Single Occupancy
$380
Double Occupancy
$295
Additional Adult
(after double occupancy)
$229
Youth (Ages 11-16)
$134
Children (Ages 6-10)
$67
Children (Ages 0-5)
FREE
Packages includes 2 meals per day, breakfast and dinner.
Rates are per person based on Standard Accommodations.

FOR MORE INFORMATION, PLEASE CONTACT:
reservations@honorshaven.com
Call 844-469-7829