Camp in a Resort Environment
What Makes Camp Honor's Haven Special
Honor's Haven is located in the heart of the Catskills surrounded by the majestic backdrop of the Shawangunk Mountains. It is a four-season green getaway destination, offering a wide range of engaging camp programs and activities in the comfort of resort accommodations and 260 acres of gorgeous grounds. This gives Honor's Haven a unique distinction as a campsite for youth programs where parents can allow their children to stay, play, and learn with a piece of mind.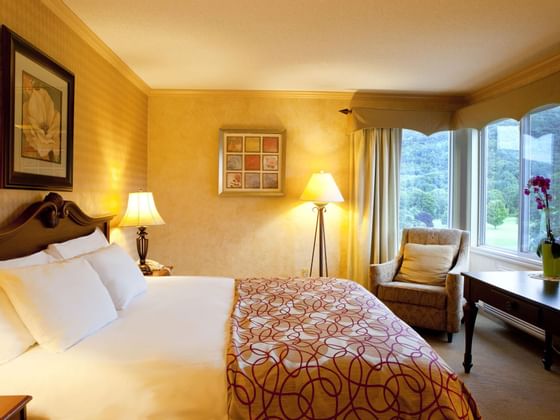 Rooms
Each room is furnished with three double beds with plenty of personal space for their belongings. Each room is equipped with standard guest room amenities.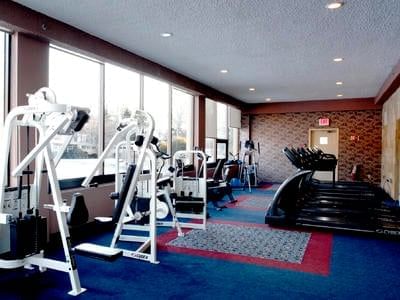 Amenities
Amenities available for campers include indoor/outdoor swimming pools, indoor/outdoor tennis courts, arcade, indoor/outdoor basketball courts, and fitness center.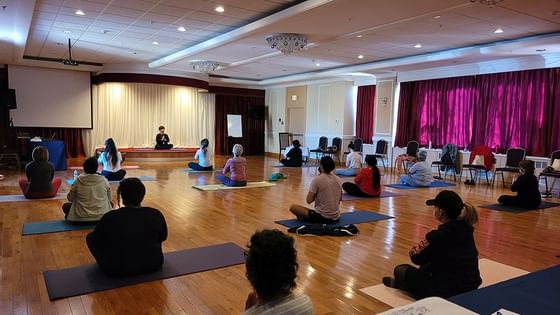 Wellness Services
Our Wellness Center and staff provide exercise classes with yoga and martial arts. They also offer workshops for developing healthier habits and awareness and mindfulness training.
Outdoor Activities
Connecting with nature is an integral part of camp life at Honor's Haven both for learning and fun. Outdoor facilities include landscaped gardens, Shawangunk hiking trails, and lake.
Our challenge activity facilities feature 12 low ropes elements and 13 high ropes elements, 600-foot double zipline courses and 3 paths of climbing walls with different levels of difficulty.
Healthy Eating & Nutrition
Our spacious kitchen and dining hall is where we gather three times a day to eat and connect as a community. Campers and counselors sit with their group at round tables dining on family style served meals. This spirited family environment is a perfect place to unite, eat and refuel for the day.
Campers are given options and counselors are present to encourage and guide healthy eating habits. We accommodate almost every dietary need, including, gluten free, dairy free, and vegetarian.
In addition to meal time, campers have a mid-afternoon and evening snack at our cafe. We know the value of coming together as a family to share meal time and having delicious healthy options to choose from is important to parents and campers alike.
Cross Cultural Exchange
Honor's Haven has been hosting leadership programs for international students for the last 15 years. Campers will have a chance to interact with foreign student groups for cross-cultural experience and form international friendships, which will help build a foundation for the kind of leadership that our future world demands for a peaceful sustainable global community.
Brain Education
In partnership with Brain Power Wellness Services, Honor's Haven has hosted retreats and workshops for teachers, students and families for the last 15 years. Brain Power Wellness is a leader in supportive educational programs for social emotional learning for the New York City public school system. Our expertise in a simple and brain-friendly approach to social emotional learning and character development will be applied to our camp program to ensure lasting life-lessons..
Earth Friendly & Green Resort
Sustainability is our primary priority here at Honor's Haven. We have increased our effort for sustainable operation by establishing a facility-wide composting system, farm-to-table produce supply, renewable energy with solar farms, natural water conservation and recycling and zero-waste practices. All of this will be integrated into the curriculum of our camp program so that campers will learn the spirit of stewardship for the sustainable future of our planet.
Our Facilities are also available for rental for your camps and events
Are you looking for a venue for your own camp or group event? Our location, surrounded by Catskill Mountains, perfectly situated between New York City and Albany, makes Honor's Haven an ideal Upstate destination for your camps and group events, combining the environment, versatility and services not easily found in most metropolitan facilities.
We'd love to talk to you more about your specific requirements – fill out the form below, contact our camp office by calling 845-210-3114 or via email at salesadmin@honorshaven.com and we'll be in touch to help make your next event a success!
Are you ready to give your child the Camp Honor's Haven experience?
Contact Us to Enroll Your Child Today!
Ms. Shalini Bala, Camp Coordinator
845-210-3088
hhretreats@honorshaven.com